Highest Average SSAT Score
Among "All-Boys Schools", view the boarding schools with the highest average SSAT score (2023).
The Secondary School Admission Test, or SSAT, is an admissions test administered to students in grades 5-11 to help determine placement into independent or private junior high and high schools.
Despite its similarities, the SSAT is not related to the SAT Reasoning test and is not administered by the College Board.
A school's average SSAT score is based on a relatively small sample of students from year to year (typically less than 100 students for a graduating class).
Average SSAT scores, then, can naturally fluctuate year to year while the quality of the overall program and strength of the student body remains consistent.
Schools in the list below are often separated by small statistical differences, which for all intents and purposes, are not meaningful in determining the overall strength of the student body between two schools.
A school's average SSAT score should not be interpreted as the minimum score needed to gain acceptance - a school's student body will have a wide range of students whose SSAT score falls above and below the school average.
% SSAT Range:

54
70
Avg. % SSAT:

63
Highest Average SSAT Score
Among All-Boys Schools (out of 4 schools)
Sorted by range (alphabetically within range)
Boarding School
% SSAT
Grades
Location
Hillside School
404 Robin Hill Street
Marlborough, MA 01752
(508) 485-3483
McCallie School
(3)
Grades:
9-12, PG
|

6-12, PG (day)
500 Dodds Avenue
Chattanooga, TN 37404
(423) 624-8300
Avon Old Farms School
(6)
500 Old Farms Road
Avon, CT 06001
(800) 464-2866
Salisbury School
(2)
251 Canaan Road
Salisbury, CT 06068
(860) 435-5732
Preventing Teen Suicide
Teen suicide is the 3rd largest killer of young adults between the ages of 15-24. You and I can prevent it.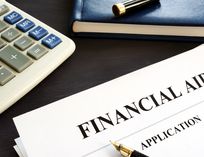 Free Boarding Schools
Thinking about sending your child to boarding school but are concerned that you can't afford it? Here are several free boarding schools as well as several schools that offer tuition-free educations for students from qualified families.
Is Your Skill Set Still On Release 3.0?
If you've been teaching for a while, and find yourself looking for a new position, an updated skill set will help make you competitive in today's job market.