Highest Average SSAT Score
Among "Schools with 200-400 Students", view the boarding schools with the highest average SSAT score (2022-23).
The Secondary School Admission Test, or SSAT, is an admissions test administered to students in grades 5-11 to help determine placement into independent or private junior high and high schools.
Despite its similarities, the SSAT is not related to the SAT Reasoning test and is not administered by the College Board.
A school's average SSAT score is based on a relatively small sample of students from year to year (typically less than 100 students for a graduating class).
Average SSAT scores, then, can naturally fluctuate year to year while the quality of the overall program and strength of the student body remains consistent.
Schools in the list below are often separated by small statistical differences, which for all intents and purposes, are not meaningful in determining the overall strength of the student body between two schools.
A school's average SSAT score should not be interpreted as the minimum score needed to gain acceptance - a school's student body will have a wide range of students whose SSAT score falls above and below the school average.
% SSAT Range:

50
86
Avg. % SSAT:

67
Highest Average SSAT Score
Among Schools with 200-400 Students (out of 23 schools)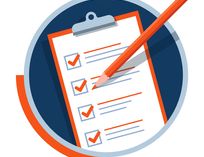 Employment: Common Questions And Answers
Want a change of pace? Fristrated and overwhelmed by your present teaching position? How about teaching in a boarding school? We answer some of your questions here.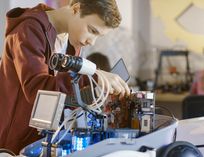 The Gifted Student
Your child is gifted. Congratulations! It's an awesome responsibility to parent a gifted child. So, what about high school? Check out boarding schools. They offer a rich array of resources and experience for teaching gifted children.