Admission Tour Guides At Boarding Schools
There are 7 boarding schools offering admission tour guides as an extracurricular activity.
Top Admission Tour Guides Boarding Schools (2022-23)
School
Location
Grades
Students
Christchurch School
49 Seahorse Lane
Christchurch, VA 23031
(804) 758-2306
Fay School
(1)
48 Main Street
Southborough, MA 01772
(508) 490-8201
Fryeburg Academy
(1)
745 Main Street
Fryeburg, ME 04037
(207) 935-2013
Saint James School
17641 College Road
Hagerstown, MD 21740
(301) 733-9330
St. Mark's School
(7)
25 Marlboro Road
Southborough, MA 01772
(508) 786-6118
Suffield Academy
(12)
185 North Main Street Suffield, Connecticut 06078
Suffield, CT 06078
(860) 386-4440
Westtown School
(44)
975 Westtown Rd
West Chester, PA 19382
(610) 399-7900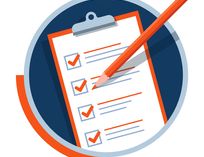 Employment: Common Questions And Answers
Want a change of pace? Fristrated and overwhelmed by your present teaching position? How about teaching in a boarding school? We answer some of your questions here.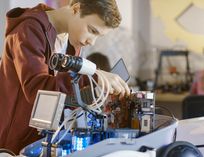 The Gifted Student
Your child is gifted. Congratulations! It's an awesome responsibility to parent a gifted child. So, what about high school? Check out boarding schools. They offer a rich array of resources and experience for teaching gifted children.