Gender Sexuality Alliance At Boarding Schools
There are 6 boarding schools offering gender sexuality alliance as an extracurricular activity.
Top Gender Sexuality Alliance Boarding Schools (2022-23)
School
Location
Grades
Students
Brooks School
(10)
1160 Great Pond Road
North Andover, MA 01845
(978) 725-6272
Cheshire Academy
(5)
10 Main Street
Cheshire, CT 06410
(203) 439-7250
Dublin School
(1)
18 Lehmann Way, PO Box 522
Dublin, NH 03444
(603) 563-7075
One Lamplighter Way
Mount Hermon, MA 01354
(413) 498-3227
Westminster School
(10)
995 Hopmeadow Street
Simsbury, CT 06070
(860) 408-3060
81 Providence Street
Worcester, MA 01604
(508) 459-5481
Grades:
9-12, PG
6-12, PG (day)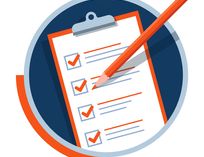 Employment: Common Questions And Answers
Want a change of pace? Fristrated and overwhelmed by your present teaching position? How about teaching in a boarding school? We answer some of your questions here.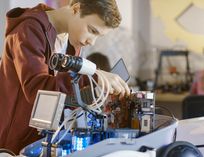 The Gifted Student
Your child is gifted. Congratulations! It's an awesome responsibility to parent a gifted child. So, what about high school? Check out boarding schools. They offer a rich array of resources and experience for teaching gifted children.