Peer Tutors At Boarding Schools
There are 5 boarding schools offering peer tutors as an extracurricular activity.
Top Peer Tutors Boarding Schools (2022-23)
School
Location
Grades
Students
Oldfields School
(12)
1500 Glencoe Road
Sparks Glencoe, MD 21152
(443) 662-1050
Saint Bede Academy

24 W US Highway 6
Peru, IL 61354
(815) 250-0285
St. George's School
(1)
P.O. Box 1910
Newport, RI 02840
(401) 842-6600
3400 Richmond Road
Victoria, Canada V8P 4P5
(250) 370-6170
574 Bernardston Road
Greenfield, MA 01301
(413) 774-2711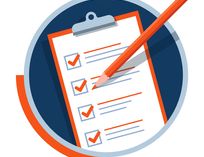 Employment: Common Questions And Answers
Want a change of pace? Fristrated and overwhelmed by your present teaching position? How about teaching in a boarding school? We answer some of your questions here.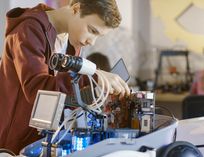 The Gifted Student
Your child is gifted. Congratulations! It's an awesome responsibility to parent a gifted child. So, what about high school? Check out boarding schools. They offer a rich array of resources and experience for teaching gifted children.