Largest Endowments
Among "Military Schools", view the boarding schools with the largest endowments (2023).
Boarding schools that have larger students bodies or older histories are more likely to have larger endowments than other schools (since they have had more alumni over the years to donate funds).
Schools with lower endowments still often have excellent facilities and resources for students, but simply have not yet had the time or alumni base to build up endowments equivalent to older, larger schools.
Smaller schools can often have a larger endowment per student figure than larger schools.
Endowment Range:

$8M
$55M
Avg. Endowment:

$27M
Largest Endowments
Among Military Schools (out of 7 schools)
Sorted by range (alphabetically within range)
Boarding School
Endowment
Grades
Location
Missouri Military Academy
(7)
204 Grand Street
Mexico, MO 65265
(573) 581-1776
101 West College Blvd
Roswell, NM 88201
(800) 421-5376
Riverside Preparatory Academy
(5)
2001 Riverside Drive
Gainesville, GA 30501
(877) 692-2338
Fork Union Military Academy
(6)
P.O. 278, 4744 James Madison Hwy
Fork Union, VA 23055
(800) 462-3862
Randolph-Macon Academy
(4)
200 Academy Drive
Front Royal, VA 22630
(540) 636-5484
Valley Forge Military Academy
(2)
1001 Eagle Road
Wayne, PA 19087
(610) 989-1200
Hargrave Military Academy
(6)
200 Military Drive
Chatham, VA 24531
(800) 432-2480
Preventing Teen Suicide
Teen suicide is the 3rd largest killer of young adults between the ages of 15-24. You and I can prevent it.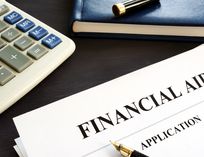 Free Boarding Schools
Thinking about sending your child to boarding school but are concerned that you can't afford it? Here are several free boarding schools as well as several schools that offer tuition-free educations for students from qualified families.
Is Your Skill Set Still On Release 3.0?
If you've been teaching for a while, and find yourself looking for a new position, an updated skill set will help make you competitive in today's job market.