Woodworking At Boarding Schools
There are 8 boarding schools offering woodworking as an extracurricular activity.
Top Woodworking Boarding Schools (2023)
School
Location
Grades
Students
2735 Mt. Baker Road
Mill Bay, BC V0R 2P1, Canada 1
(250) 743-5521
Gmeindi 318b
Hasliberg Goldern, Switzerland 6085
14019968682
250 Waltham Street
West Newton, MA 02465
(617) 630-2300
14 Greenwood Lane
Putney, VT 05346
(802) 387-4545
7 Campus Center Drive
Meriden, NH 03770
(603) 469-2100
Landmark School
(2)
P.O. Box 227
Prides Crossing, MA 01965
(978) 236-3000
PO Box 8 / 5100 Figueroa Mountain Road
Los Olivos, CA 93441
(805) 688-5114
1975 Renfrew Road
Shawnigan Lake, BC, Canada V0R2W1
(250) 743-6207
Preventing Teen Suicide
Teen suicide is the 3rd largest killer of young adults between the ages of 15-24. You and I can prevent it.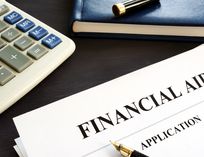 Free Boarding Schools
Thinking about sending your child to boarding school but are concerned that you can't afford it? Here are several free boarding schools as well as several schools that offer tuition-free educations for students from qualified families.
Is Your Skill Set Still On Release 3.0?
If you've been teaching for a while, and find yourself looking for a new position, an updated skill set will help make you competitive in today's job market.