Computer Science Club At Boarding Schools
There are 8 boarding schools offering computer science club as an extracurricular activity.
Top Computer Science Club Boarding Schools (2023)
School
Location
Grades
Students
7400 San Jose Blvd.
Jacksonville, FL 32217
(904) 256-5030
Grades:
9-12, PG
PK-12, PG (day)
205 Bidwell Parkway
Buffalo, NY 14222
(716) 885-6780
P.O. Box 98, 2555 W. Highway 154
Los Olivos, CA 93441
(800) 287-9197
Hargrave Military Academy
(6)
200 Military Drive
Chatham, VA 24531
(800) 432-2480
Mercersburg Academy
(20)
100 Academy Drive
Mercersburg, PA 17236
(717) 328-6173
180 Main Street
Andover, MA 01810
(978) 749-4050
4175 West 29th Avenue
Vancouver, BC, Canada V6S1V1
(604) 221-3890
Villanova Preparatory School
(1)
12096 N. Ventura Ave
Ojai, CA 93023
(805) 646-1464
Preventing Teen Suicide
Teen suicide is the 3rd largest killer of young adults between the ages of 15-24. You and I can prevent it.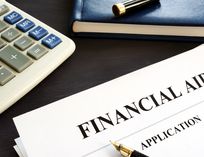 Free Boarding Schools
Thinking about sending your child to boarding school but are concerned that you can't afford it? Here are several free boarding schools as well as several schools that offer tuition-free educations for students from qualified families.
Is Your Skill Set Still On Release 3.0?
If you've been teaching for a while, and find yourself looking for a new position, an updated skill set will help make you competitive in today's job market.