There are 7 boarding schools offering chinese culture club as an extracurricular activity.
Top Chinese Culture Club Boarding Schools (2023-24)
School
Location
Grades
Students
Culver Academies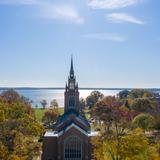 (21)
1300 Academy Road
Culver, IN 46511
(574) 842-7100
492 Holmes Road
Pittsfield, MA 01201
(413) 499-1300
3400 Richmond Road
Victoria, Canada V8P 4P5
(250) 370-6170
Salisbury School
(2)
251 Canaan Road
Salisbury, CT 06068
(860) 435-5732
16923 Norwood Road
Sandy Spring, MD 20860
(301) 774-7455
Grades:
9-12
Pre-K-12 (day)
Santa Catalina School
(1)
1500 Mark Thomas Drive
Monterey, CA 93940
(831) 655-9356
13051 Whittington Drive
Houston, TX 77077
(281) 496-7900
Navigating the Modern Maze: Emerging Challenges for Boarding Schools
Explore the pressing challenges facing boarding schools, from marketing difficulties and rising insurance costs to facility maintenance and recruitment of competent trustees and teachers. This article delves into these complex issues and proposes innovative strategies to overcome them.
What To Wear at Your Job Interview
Navigating job interviews can be stressful, but knowing what to wear shouldn't be. Our comprehensive guide covers the essential dress code tips for men and women interviewing at boarding schools. Make your first impression count with style and professionalism.