Christian Fellowship Club At Boarding Schools
There are 7 boarding schools offering christian fellowship club as an extracurricular activity.
Top Christian Fellowship Club Boarding Schools (2023)
School
Location
Grades
Students
Blair Academy
(9)
PO Box 600
Blairstown, NJ 07825
(800) 462-5247
Deerfield Academy
(14)
7 Boyden Lane
Deerfield, MA 01342
(413) 774-1400
Foxcroft School
(9)
22407 Foxhound Lane
Middleburg, VA 20117
(540) 687-4340
Loomis Chaffee
(30)
4 Batchelder Road
Windsor, CT 06095
(860) 687-6400
Milton Academy
(8)
170 Centre Street
Milton, MA 02186
(617) 898-2227
180 Main Street
Andover, MA 01810
(978) 749-4050
The Thacher School
(26)
5025 Thacher Road
Ojai, CA 93023
(805) 640-3210
Preventing Teen Suicide
Teen suicide is the 3rd largest killer of young adults between the ages of 15-24. You and I can prevent it.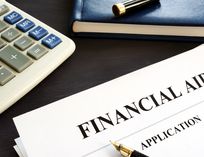 Free Boarding Schools
Thinking about sending your child to boarding school but are concerned that you can't afford it? Here are several free boarding schools as well as several schools that offer tuition-free educations for students from qualified families.
Is Your Skill Set Still On Release 3.0?
If you've been teaching for a while, and find yourself looking for a new position, an updated skill set will help make you competitive in today's job market.