Spectrum At Boarding Schools
There are 6 boarding schools offering spectrum as an extracurricular activity.
Top Spectrum Boarding Schools (2022-23)
School
Location
Grades
Students
Chatham Hall
(5)
800 Chatham Hall Circle
Chatham, VA 24531
(434) 432-5516
Choate Rosemary Hall
(30)
333 Christian Street
Wallingford, CT 06492
(203) 697-2239
Cranbrook Schools
(10)
PO Box 801 39221 Woodward Ave.
Bloomfield Hills, MI 48303
(248) 645-3610
Episcopal High School
(12)
1200 N. Quaker Lane
Alexandria, VA 22302
(703) 933-4062
Oakwood Friends School
22 Spackenkill Road
Poughkeepsie, NY 12603
(845) 462-4200
The Thacher School
(26)
5025 Thacher Road
Ojai, CA 93023
(805) 640-3210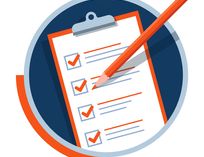 Employment: Common Questions And Answers
Want a change of pace? Fristrated and overwhelmed by your present teaching position? How about teaching in a boarding school? We answer some of your questions here.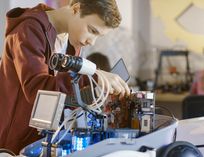 The Gifted Student
Your child is gifted. Congratulations! It's an awesome responsibility to parent a gifted child. So, what about high school? Check out boarding schools. They offer a rich array of resources and experience for teaching gifted children.