There are 9 boarding schools offering musical theatre as an extracurricular activity.
Top Musical Theatre Boarding Schools (2023)
School
Location
Grades
Students
Ashbury College
(5)
362 Mariposa Avenue
Ottawa, Canada K1M 0T3
(613) 749-9630
2735 Mt. Baker Road
Mill Bay, BC V0R 2P1, Canada 1
(250) 743-5521
The Brook Hill School
(3)
1051 N Houston
Bullard, TX 75757
(903) 894-5000
2001 Washington Street
Braintree, MA 02184
(857) 400-9700
Cotter Schools
1115 West Broadway Street
Winona, MN 55987
(507) 453-5102
Grier School
(6)
2522 Grier School Road
Tyrone, PA 16686
(814) 684-3000
315 South Grove Avenue
Owatonna, MN 55060
(507) 214-2200
3400 Richmond Road
Victoria, Canada V8P 4P5
(250) 370-6170
Wisconsin Lutheran High School

(2)
330 N. Glenview Avenue
Milwaukee , WI 53213
(414) 453-4567
Mastering the Boarding School Selection Process: A 5-Step Guide
Discover the ultimate 5-step guide to choosing the perfect boarding school for your child. Explore essential factors, such as academics, campus facilities, extracurricular activities, and more. Make an informed decision to provide your child with an enriching and transformative educational experience. Read now!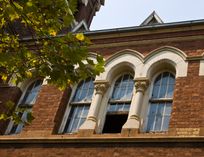 5 Founders and Their Boarding Schools
What prompts somebody to start a boarding school? The motives range from idealism to munificence right on through to capitalism. The common thread seems to be ample capital and a vision of what education can do.