Pep Band At Boarding Schools
There are 8 boarding schools offering pep band as an extracurricular activity.
Top Pep Band Boarding Schools (2023)
School
Location
Grades
Students
Cotter Schools
1115 West Broadway Street
Winona, MN 55987
(507) 453-5102
Freeman Academy
PO BOX 1000 748 S. Main St.
Freeman, SD 57029
(605) 925-4237
Lustre Christian High School
4 Lustre High Circle
Lustre, MT 59225
(406) 392-5735
615 East Marquette Woods Road
St. Joseph, MI 49085
(269) 429-7861
7600 Lyons Road
Coconut Creek, FL 33073
(954) 247-0179
St. Croix Academy
1200 Oakdale Ave.
St. Paul, MN 55118
(651) 455-1521
PO Box 190, 66 Cutler Road
East Machias, ME 04630
(207) 255-8301
Wayland Academy
(4)
101 North University
Beaver Dam, WI 53916
(800) 860-7725
Preventing Teen Suicide
Teen suicide is the 3rd largest killer of young adults between the ages of 15-24. You and I can prevent it.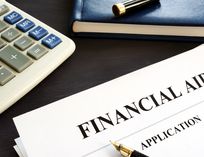 Free Boarding Schools
Thinking about sending your child to boarding school but are concerned that you can't afford it? Here are several free boarding schools as well as several schools that offer tuition-free educations for students from qualified families.
Is Your Skill Set Still On Release 3.0?
If you've been teaching for a while, and find yourself looking for a new position, an updated skill set will help make you competitive in today's job market.