Skiing At Boarding Schools
There are 8 boarding schools offering skiing as an extracurricular activity.
Top Skiing Boarding Schools (2022-23)
School
Location
Grades
Students
Buxton School
(4)
291 South Street
Williamstown, MA 01267
(413) 458-3919
Fay School
(1)
48 Main Street
Southborough, MA 01772
(508) 490-8201
3042 College St.
Austinburg, OH 44010
(440) 275-2811
211 Indian Mountain Road
Lakeville, CT 06039
(435) 480-0871
476 Skiff Mountain Road
Kent, CT 06757
(860) 927-0047
1 Rock Point Road
Burlington, VT 05408
(802) 863-1104
40 College Hill Road
Rothesay, New Brunswick, Canada E2E5H1
(506) 847-8224
1975 Renfrew Road
Shawnigan Lake, BC, Canada V0R2W1
(250) 743-6207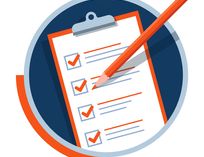 Employment: Common Questions And Answers
Want a change of pace? Fristrated and overwhelmed by your present teaching position? How about teaching in a boarding school? We answer some of your questions here.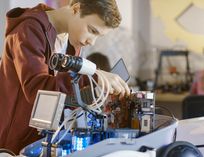 The Gifted Student
Your child is gifted. Congratulations! It's an awesome responsibility to parent a gifted child. So, what about high school? Check out boarding schools. They offer a rich array of resources and experience for teaching gifted children.