Most Selective Boarding Schools
Among "All-Girls Schools", view the boarding schools with the lowest acceptance rates (2022-23).
Acceptance rates listed below reflect the average rate of acceptance for all applicants (boarding and day applicants) in the previous year.
Keep in mind that acceptance rates may be lower or higher than the average acceptance rate depending on: what grade you are applying for, whether you are a boarding applicant or day student applicant, and the time of year you are applying.
Schools typically have the most openings for freshmen and sophomores (many schools do not accept incoming seniors), so applying for entrance into 9th or 10th grade may improve your chances of admission.
Acceptance rates between boarding applicants and day student applicants may differ (i.e., schools in certain areas may a higher ratio of day student applicants to day student openings, versus boarding applicants to boarding openings; the acceptance rate of some schools will actually be lower for day applicants and higher for boarding applicants).
Many, but not all, schools will accept applications after application deadlines, but admission generally becomes more difficult.
Acceptance Rate Range:

36%
90%
Avg. Acceptance Rate:

60%
Lowest Acceptance Rates
Among All-Girls Schools (out of 14 schools)
Sorted by range (alphabetically within range)
Boarding School
Acceptance Rate
Grades
Location
Emma Willard School
(9)
285 Pawling Avenue
Troy, NY 12180
(518) 833-1320
Miss Porter's School
(5)
60 Main Street
Farmington, CT 06032
(860) 409-3530
Oldfields School
(12)
1500 Glencoe Road
Sparks Glencoe, MD 21152
(443) 662-1050
Grades:
7-12, PG
|

6-12, PG (day)
230 Bushy Hill Road
Simsbury, CT 06070
(860) 408-4200
Grier School
(6)
2522 Grier School Road
Tyrone, PA 16686
(814) 684-3000
The Madeira School
(2)
8328 Georgetown Pike
McLean, VA 22102
(703) 556-8273
St. Timothy's School
(2)
8400 Greenspring Avenue
Stevenson, MD 21153
(410) 486-7401
Dana Hall School
(6)
Grades:
9-12
|

5-12 (day)
45 Dana Road
Wellesley, MA 02482
(781) 489-1331
Westover School
(12)
1237 Whittemore Rd.
Middlebury, CT 06762
(203) 577-4521
Academy of the Holy Family
54 W. Main Street Box 691
Baltic, CT 06330
(860) 822-6279
Buffalo Seminary
205 Bidwell Parkway
Buffalo, NY 14222
(716) 885-6780
69 East 100 South
Parowan, UT 84761
(435) 393-9065
Linden Hall
212 E Main Street
Lititz, PA 17543
(717) 626-8512
Saint Mary's School
(1)
900 Hillsborough Street
Raleigh, NC 27603
(919) 424-4100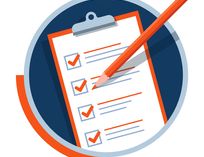 Employment: Common Questions And Answers
Want a change of pace? Fristrated and overwhelmed by your present teaching position? How about teaching in a boarding school? We answer some of your questions here.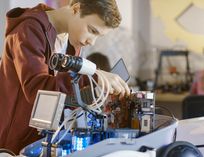 The Gifted Student
Your child is gifted. Congratulations! It's an awesome responsibility to parent a gifted child. So, what about high school? Check out boarding schools. They offer a rich array of resources and experience for teaching gifted children.