Most Selective Boarding Schools
Among "Schools with 400+ Students", view the boarding schools with the lowest acceptance rates (2022-23).
Acceptance rates listed below reflect the average rate of acceptance for all applicants (boarding and day applicants) in the previous year.
Keep in mind that acceptance rates may be lower or higher than the average acceptance rate depending on: what grade you are applying for, whether you are a boarding applicant or day student applicant, and the time of year you are applying.
Schools typically have the most openings for freshmen and sophomores (many schools do not accept incoming seniors), so applying for entrance into 9th or 10th grade may improve your chances of admission.
Acceptance rates between boarding applicants and day student applicants may differ (i.e., schools in certain areas may a higher ratio of day student applicants to day student openings, versus boarding applicants to boarding openings; the acceptance rate of some schools will actually be lower for day applicants and higher for boarding applicants).
Many, but not all, schools will accept applications after application deadlines, but admission generally becomes more difficult.
Acceptance Rate Range:

10%
98%
Avg. Acceptance Rate:

43%
Lowest Acceptance Rates
Among Schools with 400+ Students (out of 66 schools)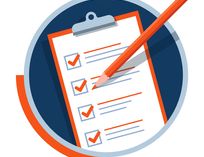 Employment: Common Questions And Answers
Want a change of pace? Fristrated and overwhelmed by your present teaching position? How about teaching in a boarding school? We answer some of your questions here.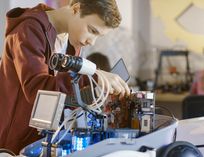 The Gifted Student
Your child is gifted. Congratulations! It's an awesome responsibility to parent a gifted child. So, what about high school? Check out boarding schools. They offer a rich array of resources and experience for teaching gifted children.