Most Selective Boarding Schools
Among "Schools with 200-400 Students", view the boarding schools with the lowest acceptance rates (2023).
Acceptance rates listed below reflect the average rate of acceptance for all applicants (boarding and day applicants) in the previous year.
Keep in mind that acceptance rates may be lower or higher than the average acceptance rate depending on: what grade you are applying for, whether you are a boarding applicant or day student applicant, and the time of year you are applying.
Schools typically have the most openings for freshmen and sophomores (many schools do not accept incoming seniors), so applying for entrance into 9th or 10th grade may improve your chances of admission.
Acceptance rates between boarding applicants and day student applicants may differ (i.e., schools in certain areas may a higher ratio of day student applicants to day student openings, versus boarding applicants to boarding openings; the acceptance rate of some schools will actually be lower for day applicants and higher for boarding applicants).
Many, but not all, schools will accept applications after application deadlines, but admission generally becomes more difficult.
Acceptance Rate Range:

9%
98%
Avg. Acceptance Rate:

55%
Lowest Acceptance Rates
Among Schools with 200-400 Students (out of 76 schools)
Preventing Teen Suicide
Teen suicide is the 3rd largest killer of young adults between the ages of 15-24. You and I can prevent it.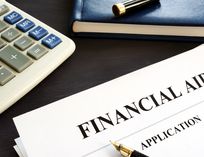 Free Boarding Schools
Thinking about sending your child to boarding school but are concerned that you can't afford it? Here are several free boarding schools as well as several schools that offer tuition-free educations for students from qualified families.
Is Your Skill Set Still On Release 3.0?
If you've been teaching for a while, and find yourself looking for a new position, an updated skill set will help make you competitive in today's job market.