Best Markmanship Boarding Schools (2022-23)
For the 2022-23 school year, there are 6 boarding schools offering markmanship as an interscholastic sport, serving 1,643 students.
Top Markmanship Boarding Schools (2022-23)
School
Location
Grades
Students
Missouri Military Academy
(7)
204 Grand Street
Mexico, MO 65265
(573) 581-1776
2317 Oak Ridge Road
Oak Ridge, NC 27310
(336) 515-8040
St. John's Northwestern Academies
(4)
1101 Genesee Street
Delafield, WI 53018
(800) 752-2338
San Marcos Academy
2801 Ranch Road 12
San Marcos, TX 78666
(800) 428-5120
Grades:
6-12
Pre-K-12 (day)
Tallulah Falls School
(2)
201 Campus Drive, PO Box 10
Tallulah Falls, GA 30573
(706) 754-0400
Valley Forge Military Academy
(2)
1001 Eagle Road
Wayne, PA 19087
(610) 989-1200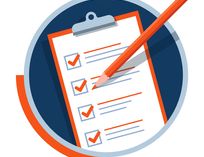 Employment: Common Questions And Answers
Want a change of pace? Fristrated and overwhelmed by your present teaching position? How about teaching in a boarding school? We answer some of your questions here.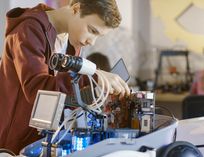 The Gifted Student
Your child is gifted. Congratulations! It's an awesome responsibility to parent a gifted child. So, what about high school? Check out boarding schools. They offer a rich array of resources and experience for teaching gifted children.