Lowest Student:Teacher Ratio
Among "Military Schools", view the boarding schools with the lowest student:teacher ratio (2023).
Student:teacher ratios are only one indicator of student attention, as they merely indicate the number of adults on campus (in a teacher-related capacacity) relative to the number of students.
The student:teacher ratio is different than the
average class size
at a school and should not be confused as such.
S:T Ratio Range:

7:1
15:1
Avg. S:T Ratio:

10:1
Lowest Student:Teacher Ratio
Among Military Schools (out of 17 schools)
Preventing Teen Suicide
Teen suicide is the 3rd largest killer of young adults between the ages of 15-24. You and I can prevent it.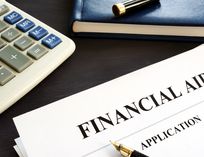 Free Boarding Schools
Thinking about sending your child to boarding school but are concerned that you can't afford it? Here are several free boarding schools as well as several schools that offer tuition-free educations for students from qualified families.
Is Your Skill Set Still On Release 3.0?
If you've been teaching for a while, and find yourself looking for a new position, an updated skill set will help make you competitive in today's job market.