Lowest Student:Teacher Ratio
Among "Schools with 400+ Students", view the boarding schools with the lowest student:teacher ratio (2022-23).
Student:teacher ratios are only one indicator of student attention, as they merely indicate the number of adults on campus (in a teacher-related capacacity) relative to the number of students.
The student:teacher ratio is different than the
average class size
at a school and should not be confused as such.
S:T Ratio Range:

3:1
20:1
Avg. S:T Ratio:

8:1
Lowest Student:Teacher Ratio
Among Schools with 400+ Students (out of 97 schools)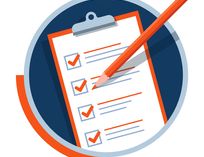 Employment: Common Questions And Answers
Want a change of pace? Fristrated and overwhelmed by your present teaching position? How about teaching in a boarding school? We answer some of your questions here.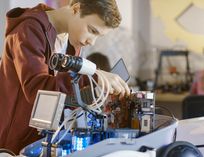 The Gifted Student
Your child is gifted. Congratulations! It's an awesome responsibility to parent a gifted child. So, what about high school? Check out boarding schools. They offer a rich array of resources and experience for teaching gifted children.