Most AP/Advanced Courses Offered
Among "All-Girls Schools", view the boarding schools with the most AP/advanced courses offered (2022-23).
For several reasons (listed below), these comparisons are intended only as informal reference points for evaluating the amount of advanced courses available at each school.
Schools may prefer to offer their own high level classes in place of the AP curriculum (i.e., schools may find that some subjects are better taught with their own curriculum).
These advanced courses are counted the same as an AP designated course.
Availability of AP or advanced courses may change depending on student interest in given year - alternatively, many schools allow students to prepare for an AP without offering the course through self-designed independent study.
As a result, small statistical differences between schools are generally not meaningful in determining whether a school offers more opportunities for advanced study.
# AP Courses Range:

2
27
Avg. # AP Courses:

16
Most AP/Advanced Courses Offered
Among All-Girls Schools (out of 18 schools)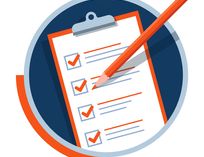 Employment: Common Questions And Answers
Want a change of pace? Fristrated and overwhelmed by your present teaching position? How about teaching in a boarding school? We answer some of your questions here.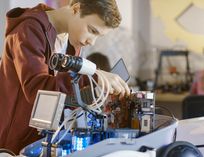 The Gifted Student
Your child is gifted. Congratulations! It's an awesome responsibility to parent a gifted child. So, what about high school? Check out boarding schools. They offer a rich array of resources and experience for teaching gifted children.