Most AP/Advanced Courses Offered
Among "Schools with < 200 Students", view the boarding schools with the most AP/advanced courses offered (2023).
For several reasons (listed below), these comparisons are intended only as informal reference points for evaluating the amount of advanced courses available at each school.
Schools may prefer to offer their own high level classes in place of the AP curriculum (i.e., schools may find that some subjects are better taught with their own curriculum).
These advanced courses are counted the same as an AP designated course.
Availability of AP or advanced courses may change depending on student interest in given year - alternatively, many schools allow students to prepare for an AP without offering the course through self-designed independent study.
As a result, small statistical differences between schools are generally not meaningful in determining whether a school offers more opportunities for advanced study.
# AP Courses Range:

2
35
Avg. # AP Courses:

13
Most AP/Advanced Courses Offered
Among Schools with < 200 Students (out of 62 schools)
Preventing Teen Suicide
Teen suicide is the 3rd largest killer of young adults between the ages of 15-24. You and I can prevent it.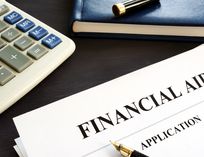 Free Boarding Schools
Thinking about sending your child to boarding school but are concerned that you can't afford it? Here are several free boarding schools as well as several schools that offer tuition-free educations for students from qualified families.
Is Your Skill Set Still On Release 3.0?
If you've been teaching for a while, and find yourself looking for a new position, an updated skill set will help make you competitive in today's job market.