Top Midwestern Boarding Schools
Top Midwestern Boarding Schools (2018-19)
School

Location

Grades

Students

700 Ashland Avenue




Chicago Heights

,

IL

60411




(312)416-1955




Grades:

9-12

|

1006

students

1 Carmel Parkway




Mundelein

,

IL

60060




(312)416-1955




Grades:

9-12

|

1200

students

550 S. Albert St.




Saint Paul

,

MN

55116




(312)416-1955




Grades:

9-12

|

1030

students

425 South Lindbergh Blvd.




St. Louis

,

MO

63131




(314)692-6640




Grades:

6-12

|

850

students

1115 West Broadway Street




Winona

,

MN

55987




(507)453-5113




Grades:

7-12

|

381

students

PO Box 801 39221 Woodward Ave.




Bloomfield Hills

,

MI

48303




(248)645-3610




Grades:

9-12

|

Pre-K-12 (day)

|

813

students

1300 Academy Road




Culver

,

IN

46511




(574)842-7100




Grades:

9-12

|

845

students

PO BOX 1000748 S. Main St.




Freeman

,

SD

57029




(605)925-4237




Grades:

7-12

|

1-12 (day)

|

70

students

3042 College St.




Austinburg

,

OH

44010




(440)275-2811




Grades:

8-12, PG

|

100

students

610 Hillcrest Dr.




Fergus Falls

,

MN

56537




(218)739-3371




Grades:

9-12

|

207

students

4000 M 137 Hwy




Interlochen

,

MI

49643




(231)640-9353




Grades:

9-12, PG

|

528

students

6385 Beach Rd




Eden Prairie

,

MN

55344




(952)918-1800




Grades:

9-12

|

Pre-K-12 (day)

|

320

students

6801 N. Wilhelm Road




La Porte

,

IN

46350




(219)326-7450




Grades:

9-12, PG

|

185

students

1500 West Kennedy Road




Lake Forest

,

IL

60045




(847)615-3267




Grades:

9-12, PG

|

435

students

804 Dr Robert K Wallace Drive




Fairfield

,

IA

52556




(641)472-9400




Grades:

9-12

|

Pre-K-12 (day)

|

18

students

1000 Green St.




Atchison

,

KS

66002




(913)367-5482




Grades:

9-12

|

208

students

615 East Marquette Woods Road




St. Joseph

,

MI

49085




(269)429-7861




Grades:

9-12

|

113

students

204 Grand Street




Mexico

,

MO

65265




(573)581-1776




Grades:

7-12, PG

|

220

students

22520 Mount Michael Road




Elkhorn

,

NE

68022




(402)238-1457




Grades:

9-12

|

236

students

1500 Port Arthur Road




Ladysmith

,

WI

54848




(715)532-0201




Grades:

9-12

|

70

students

W10085 Pike Plains Road




Dunbar

,

WI

54119




(715)324-6900




Grades:

9-12, PG

|

50

students

61830 Sandy Ridge Road




Barnesville

,

OH

43713




(740)425-3655




Grades:

9-12

|

34

students

3535 Commerce Rd.




Orchard Lake

,

MI

48324




(248)431-1697




Grades:

9-12

|

479

students

315 South Grove Avenue




Owatonna

,

MN

55060




(507)214-2200




Grades:

6-12

|

50

students

1200 Oakdale Ave.




St. Paul

,

MN

55118




(651)455-1521




Grades:

6-12

|

500

students

1101 Genesee Street




Delafield

,

WI

53018





Grades:

7-12

|

277

students

1951 Delta Avenue




West Branch

,

IA

52358




(319)519-1856




Grades:

9-12, PG

|

46

students

1000 Shumway Avenue




Faribault

,

MN

55021




(507)333-1618




Grades:

9-12, PG

|

482

students

400 Sunshine Drive




Miller

,

SD

57362




(605)853-3071




Grades:

7-12

|

K-12 (day)

|

100

students

4100 South Lindbergh Blvd.




Saint Louis

,

MO

63127




(314)843-4151




Grades:

7-12

|

85

students

1350 Gardena Avenue NE




Fridley

,

MN

55432




(763)586-6316




Grades:

9-12

|

700

students

101 North University




Beaver Dam

,

WI

53916




(800)860-7725




Grades:

9-12

|

184

students

330 N. Glenview Avenue




Milwaukee

,

WI

53213




(414)453-4567




Grades:

9-12, PG

|

775

students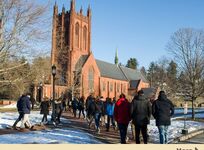 Graduates of boarding schools end up doing all sorts of things. Many of them become distinguished leaders in their chosen fields.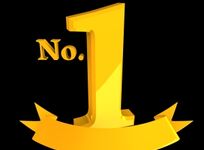 This cry is heard throughout the land as parents try desperately to compare one boarding school against another.
The quality of a summer camp depends very much on the quality and experience of the folks running it. When you select a summer program run by a boarding school, you are getting a program with experienced, well-organized professionals at the helm. More here.