Martial Arts At Boarding Schools
There are 6 boarding schools offering martial arts as an extracurricular activity.
Top Martial Arts Boarding Schools (2022-23)
School
Location
Grades
Students
285 Pawling Avenue
Troy, NY 12180
(518) 833-1320
Hargrave Military Academy
(6)
200 Military Drive
Chatham, VA 24531
(800) 432-2480
Marianapolis Preparatory School
26 Chase Road
Thompson, CT 06277
(860) 923-9245
280 Locke Drive
Marlborough, MA 01752
(508) 205-4270
Oakwood Friends School
22 Spackenkill Road
Poughkeepsie, NY 12603
(845) 462-4200
Coldharbour Lane
Thorpe, Surrey TW20 8TE, United Kingdom tw20 8te
441932565252
Grades:
8-12, PG
Pre-K-12, PG (day)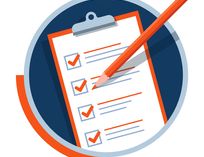 Employment: Common Questions And Answers
Want a change of pace? Fristrated and overwhelmed by your present teaching position? How about teaching in a boarding school? We answer some of your questions here.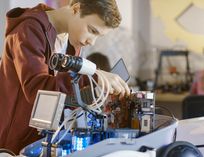 The Gifted Student
Your child is gifted. Congratulations! It's an awesome responsibility to parent a gifted child. So, what about high school? Check out boarding schools. They offer a rich array of resources and experience for teaching gifted children.