Recycling Club At Boarding Schools
There are 5 boarding schools offering recycling club as an extracurricular activity.
Top Recycling Club Boarding Schools (2023)
School
Location
Grades
Students
582 Columbus Ave
Thornwood, NY 10594
(914) 495-6056
Grier School
(6)
2522 Grier School Road
Tyrone, PA 16686
(814) 684-3000
315 South Grove Avenue
Owatonna, MN 55060
(507) 214-2200
St. Stephen's Episcopal School
(1)
6500 St. Stephen's Drive
Austin, TX 78746
(512) 327-1213
Tallulah Falls School
(2)
201 Campus Drive, PO Box 10
Tallulah Falls, GA 30573
(706) 754-0400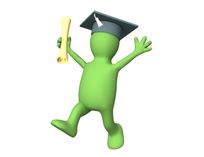 Why a Progressive School?
Sending your son or daughter to a progressive school sounds like a real leap of faith. It is until you look more closely at the kind of education your child will receive. Then you will understand the idealism in action which progressive schools embody.
Preventing Teen Suicide
Teen suicide is the 3rd largest killer of young adults between the ages of 15-24. You and I can prevent it.