Animal Rights Club At Boarding Schools
There are 6 boarding schools offering animal rights club as an extracurricular activity.
Top Animal Rights Club Boarding Schools (2022-23)
School
Location
Grades
Students
Deerfield Academy
(14)
7 Boyden Lane
Deerfield, MA 01342
(413) 774-1400
Kent School
(28)
PO Box 2006
Kent, CT 06757
(860) 927-6111
Oakwood Friends School
22 Spackenkill Road
Poughkeepsie, NY 12603
(845) 462-4200
St. Mark's School
(7)
25 Marlboro Road
Southborough, MA 01772
(508) 786-6118
Saint Mary's School
(1)
900 Hillsborough Street
Raleigh, NC 27603
(919) 424-4100
438 Main Street
Saco, ME 04072
(207) 282-5383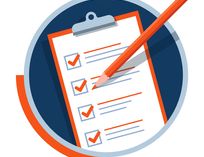 Employment: Common Questions And Answers
Want a change of pace? Fristrated and overwhelmed by your present teaching position? How about teaching in a boarding school? We answer some of your questions here.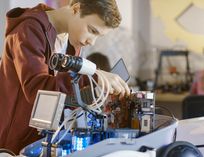 The Gifted Student
Your child is gifted. Congratulations! It's an awesome responsibility to parent a gifted child. So, what about high school? Check out boarding schools. They offer a rich array of resources and experience for teaching gifted children.