Horseback Riding At Boarding Schools
There are 5 boarding schools offering horseback riding as an extracurricular activity.
Top Horseback Riding Boarding Schools (2022-23)
School
Location
Grades
Students
Asia Pacific International School Hawaii
(1)
54-230 Kamehameha Hwy
Hauula, HI 96717
(808) 670-1909
Grades:
5-12, PG
K-12, PG (day)
Chemin de la Source 3
Leysin, Switzerland 1854
0041244934888
PO Box 8 / 5100 Figueroa Mountain Road
Los Olivos, CA 93441
(805) 688-5114
Missouri Military Academy
(7)
204 Grand Street
Mexico, MO 65265
(573) 581-1776
The Putney School
(14)
418 Houghton Brook Road
Putney, VT 05346
(802) 387-6201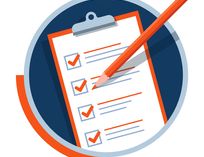 Employment: Common Questions And Answers
Want a change of pace? Fristrated and overwhelmed by your present teaching position? How about teaching in a boarding school? We answer some of your questions here.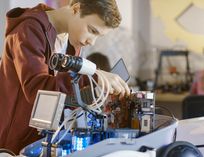 The Gifted Student
Your child is gifted. Congratulations! It's an awesome responsibility to parent a gifted child. So, what about high school? Check out boarding schools. They offer a rich array of resources and experience for teaching gifted children.