Music Instruction At Boarding Schools
There are 5 boarding schools offering music instruction as an extracurricular activity.
Top Music Instruction Boarding Schools (2022-23)
School
Location
Grades
Students
Delphian School

(23)
20950 SW Rock Creek Road
Sheridan, OR 97378
(503) 843-3521
Grades:
5-12
Pre-K-12 (day)
Gmeindi 318b
Hasliberg Goldern, Switzerland 6085
14019968682
255 Olympic Valley Road | P.O. Box 2180
Olympic Valley, CA 96146
(530) 583-8665
Landmark School
(2)
P.O. Box 227
Prides Crossing, MA 01965
(978) 236-3000
St. Mark's School
(7)
25 Marlboro Road
Southborough, MA 01772
(508) 786-6118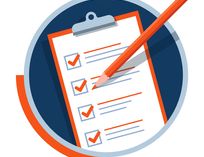 Employment: Common Questions And Answers
Want a change of pace? Fristrated and overwhelmed by your present teaching position? How about teaching in a boarding school? We answer some of your questions here.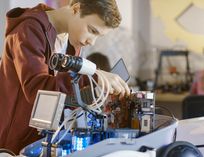 The Gifted Student
Your child is gifted. Congratulations! It's an awesome responsibility to parent a gifted child. So, what about high school? Check out boarding schools. They offer a rich array of resources and experience for teaching gifted children.