Radio Station At Boarding Schools
There are 5 boarding schools offering radio station as an extracurricular activity.
Top Radio Station Boarding Schools (2022-23)
School
Location
Grades
Students
Pomfret School
(8)
PO Box 128, 398 Pomfret Street
Pomfret, CT 06258
(860) 963-6120
St. Andrew's-Sewanee School
(6)
290 Quintard Rd.
Sewanee, TN 37375
(931) 598-5651
Salisbury School
(2)
251 Canaan Road
Salisbury, CT 06068
(860) 435-5732
Trinity-Pawling School
(1)
700 Route 22
Pawling, NY 12564
(845) 855-4825
Grades:
8-12, PG
7-12, PG (day)
The Webb Schools
(29)
1175 West Baseline Road
Claremont, CA 91711
(909) 482-5214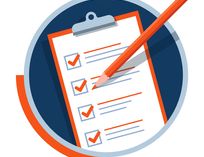 Employment: Common Questions And Answers
Want a change of pace? Fristrated and overwhelmed by your present teaching position? How about teaching in a boarding school? We answer some of your questions here.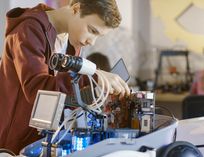 The Gifted Student
Your child is gifted. Congratulations! It's an awesome responsibility to parent a gifted child. So, what about high school? Check out boarding schools. They offer a rich array of resources and experience for teaching gifted children.