Russian Club At Boarding Schools
There are 5 boarding schools offering russian club as an extracurricular activity.
Top Russian Club Boarding Schools (2022-23)
School
Location
Grades
Students
501 Park Street North
St. Petersburg, FL 33710
(727) 384-5504
Grades:
8-12, PG
K-12, PG (day)
Chatham Hall
(5)
800 Chatham Hall Circle
Chatham, VA 24531
(434) 432-5516
P.O. Box 116 , 242 Old Petersham Road
Hardwick, MA 01037
(413) 477-6000
2001 Riverside Drive
Gainesville, GA 30501
(877) 692-2338
Wyoming Seminary Upper School
(5)
201 North Sprague Ave.
Kingston, PA 18704
(570) 270-2160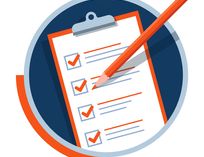 Employment: Common Questions And Answers
Want a change of pace? Fristrated and overwhelmed by your present teaching position? How about teaching in a boarding school? We answer some of your questions here.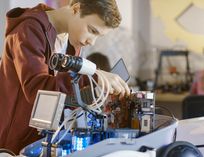 The Gifted Student
Your child is gifted. Congratulations! It's an awesome responsibility to parent a gifted child. So, what about high school? Check out boarding schools. They offer a rich array of resources and experience for teaching gifted children.