Highest Endowment Per Student
Among "Schools with < 200 Students", view the boarding schools with the Endowment per student (2022-23).
Boarding schools that have larger students bodies or older histories are more likely to have a larger endowment per student figure than other schools (since they have had more alumni over the years to donate funds).
Schools with a lower endowment per student figure still often have excellent facilities and resources for students, but simply have not yet had the time or alumni base to build up endowments equivalent to older, larger schools.
End. / Student Range:

$9,091M
$1,600,000M
Avg. End. / Student:

$149,058M
Highest Endowment Per Student
Among Schools with < 200 Students (out of 36 schools)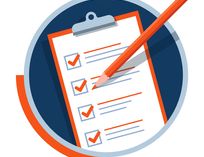 Employment: Common Questions And Answers
Want a change of pace? Fristrated and overwhelmed by your present teaching position? How about teaching in a boarding school? We answer some of your questions here.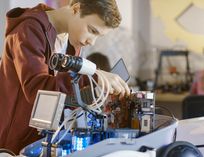 The Gifted Student
Your child is gifted. Congratulations! It's an awesome responsibility to parent a gifted child. So, what about high school? Check out boarding schools. They offer a rich array of resources and experience for teaching gifted children.