Highest Percentage of Students on Financial Aid
Among "Schools with < 200 Students", view the boarding schools with the highest percentage of students on financial aid (2022-23).
Keep in mind that challenging and creative education programs at boarding schools require a substantial amount of resources.
Generally, the full cost of educating a student at any boarding school exceeds the cost of tuition by several thousand dollars - schools rely on other revenue sources (e.g., endowments, annual giving, etc.) in addition to tuition revenue to cover their costs.
In that sense, all students at boarding schools receive financial aid.
When schools offer "financial aid" (in the traditional sense of the phrase) to reduce tuition, those reductions are in addition to the already subsidized cost of full tuition.
Keep this in mind when assessing the full value that boarding schools provide for your investment.
% Students on Aid Range:

15%
95%
Avg. % Students on Aid:

46%
Highest Percentage of Students on Financial Aid
Among Schools with < 200 Students (out of 73 schools)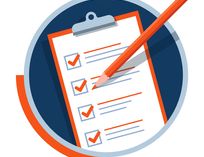 Employment: Common Questions And Answers
Want a change of pace? Fristrated and overwhelmed by your present teaching position? How about teaching in a boarding school? We answer some of your questions here.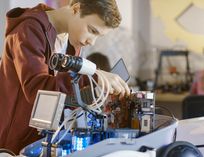 The Gifted Student
Your child is gifted. Congratulations! It's an awesome responsibility to parent a gifted child. So, what about high school? Check out boarding schools. They offer a rich array of resources and experience for teaching gifted children.