About the Author:

College Enrolled
Western Washington University
Home Town, State (Country)
Dayton, OH
Years Attended Boarding School
2
Activities During Boarding School
While at the Phelps School, I participated in many activities. I played lacrosse, wrestled, and ran cross-country. I also did photography, martial arts, participated in health education outreach and went on many interesting trips. I had the opportunity to participate in many aspects of the school as well. I served as a student council member, dormitory proctor, and disciplinary board member.
Review

Description

Western Washington University

The Phelps School is a school that specializes in providing an individual education to each student. The classes were very small and the staff was more than willing to help me in every aspect. . .
April 26, 2017
Vision. Generosity. High-minded principles. These are the hallmarks of the benefactors of the five schools featured in this article.
April 25, 2017
Does your son or daughter ride? Are you thinking about finding a private school which will suit both your academic requirements and your child's penchant for riding? Let's look at a couple of schools with riding programs.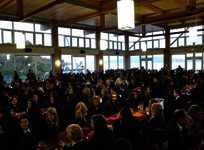 April 19, 2017
Get admissions officer's Clayton Johnston's perspective on how to choose the best boarding school for you.