About the Author:

College Enrolled
Western Washington University
Home Town, State (Country)
Dayton, OH
Years Attended Boarding School
2
Activities During Boarding School
While at the Phelps School, I participated in many activities. I played lacrosse, wrestled, and ran cross-country. I also did photography, martial arts, participated in health education outreach and went on many interesting trips. I had the opportunity to participate in many aspects of the school as well. I served as a student council member, dormitory proctor, and disciplinary board member.
Review

Description

Western Washington University

The Phelps School is a school that specializes in providing an individual education to each student. The classes were very small and the staff was more than willing to help me in every aspect. . .
February 03, 2017
Explore the incredible variety of athletics which schools offer. Athletics are not optional in boarding school. Athletics are one part of a comprehensive program most schools adopt to educate the whole child in mind, body and spirit.
February 03, 2017
Does your son or daughter ride? Are you thinking about finding a private school which will suit both your academic requirements and your child's penchant for riding? Let's look at a couple of schools with riding programs.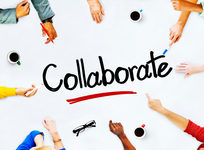 February 03, 2017
Whether a school uses the Harkness Table™ or doesn't use the Harkness Table™ is a matter of teaching style worth exploring in some detail.