About the Author:

College Enrolled
Lafayette College
Home Town, State (Country)
Philadelphia, PA
Years Attended Boarding School
5
Activities During Boarding School
Yoga, music, ceramics, community service and I was allowed to hold a job off campus at a local retirement community.
Review

Description

Lafayette College

Focus on the education of the whole student. Respect for individuality and personal expression. Non-competitive approach to sports and learning. Travel all over the southwest and the world. Coed, international, vegetarian family style. . .
April 25, 2017
Does your son or daughter ride? Are you thinking about finding a private school which will suit both your academic requirements and your child's penchant for riding? Let's look at a couple of schools with riding programs.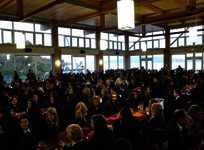 April 19, 2017
Get admissions officer's Clayton Johnston's perspective on how to choose the best boarding school for you.
April 19, 2017
Here are some answers to the more common concerns we parents have when our child goes off to boarding school.