Least Expensive Tuition
Among "Schools with < 200 Students", view the boarding schools with the least expensive tuition (2022-23).
Another factor to consider when evaluating the affordability of a school is the the average size of financial aid grants that a school provides.
Schools with higher tuition costs may actually turn out to be less expensive depending on how much aid a school can offer (which is also dependent on your family's financial circumstances and eligibility to receive aid).
Tuition Range:

$13,500
$94,050
Avg. Tuition:

$53,518
Least Expensive Tuition
Among Schools with < 200 Students (out of 94 schools)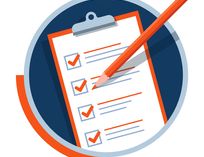 Employment: Common Questions And Answers
Want a change of pace? Fristrated and overwhelmed by your present teaching position? How about teaching in a boarding school? We answer some of your questions here.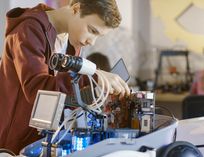 The Gifted Student
Your child is gifted. Congratulations! It's an awesome responsibility to parent a gifted child. So, what about high school? Check out boarding schools. They offer a rich array of resources and experience for teaching gifted children.