Smallest Average Class Size
Among "Schools with 200-400 Students", view the boarding schools with the smallest average class sizes (2022-23).
Keep in mind that small statistical differences in average class sizes between schools do not always indicate better student performance at one school or another.
Also keep in mind that boarding schools in general have smaller average class sizes than public schools - even for schools with larger class sizes, a "large" class in a boarding school would still often be considered small by public school standards which often have class sizes of 20 students.
# Students Range:

6
18
Avg. # Students:

12
Smallest Average Class Size
Among Schools with 200-400 Students (out of 103 schools)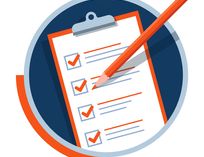 Employment: Common Questions And Answers
Want a change of pace? Fristrated and overwhelmed by your present teaching position? How about teaching in a boarding school? We answer some of your questions here.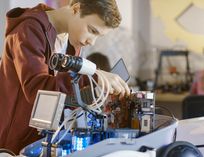 The Gifted Student
Your child is gifted. Congratulations! It's an awesome responsibility to parent a gifted child. So, what about high school? Check out boarding schools. They offer a rich array of resources and experience for teaching gifted children.