Concord Academy - Review #3
About the Author:

College Enrolled
Tufts University
Home Town, State (Country)
Boston, MA
Years Attended Boarding School
3
Activities During Boarding School
Basketball, Asian Students Associations (co-head), Orientation Leader
Daily Schedule:
Weekday
| | |
| --- | --- |
| 7:45 AM | woke up, showered, and hopped over to the stu-fac for some breakfast |
| 8:30 AM | in the PAC or chapel for announcements or senior chapel |
| 8:45 AM | pick up bag from upper stu-fac and go to first class of the day |
| 11:30 PM | free lunch. Grab a few friends and head over to Helen's for burgers and fries. |
| 1:15 PM | second to last class of the day! |
| 2:15 PM | Club block. Meet up with members of Asian Students Association |
| 3:00 PM | Basketball practice! |
| 5:30 PM | Dinner at the Stu-Fac |
| 7:30 PM | Study Hall in the Library or in the room |
| 9:30 PM | Back in houses for the night. Shower, relax, watch TV, finish up homework. |
Weekend
| | |
| --- | --- |
| 10:00 AM | wake up, shower, brunch in the Stu-Fac |
| 12:00 AM | meet up with friends in the upper stu-fac and hang out and do some work |
| 2:00 PM | head over to the SHAC with friends and shoot around or toss some frisbees |
| 3:00 PM | walk over to Starbucks for some peppermint hot chocolate! |
| 3:30 PM | browse the library for some movies |
| 4:00 PM | run over to Crosby's to grab groceries for movie marathon |
| 5:00 PM | set up couches in upper-stu conference room for movies |
| 5:30 PM | eat food, watch movies. |
| 10:00 PM | clean up. play some board games. |
| 11:00 PM | back in houses to relax, hang out with house buddies and maybe do some work (...probably not) |
Review

Description

Sarah Lawrence College

While boarding schools and other college preparatory schools now incorporate art, music, sports, and extracurricular to foster a well roundedness, Concord Academy placed a large emphasis on developing the artistry of students. The dance and. . .

University of Illinois at Urbana Champaign

What I love most about Concord Academy is what we call "Common Trust." Common Trust helps CA(Concord Academy) students promote safer environment compared to those nearby schools. Students can leave their books. . .

Tufts University

The best thing about Concord Academy is that classes sizes are generally not too large and not too small, so there is always some sort of great discussion going on and I felt like I. . .

University of Rochester

One of my favorite things about Concord Academy was that the school was based on what we called "common trust." Common trust helped me to feel more like a member of the community, and as. . .

Show more reviews

(-1

reviews)
May 10, 2018
The ideas and suggestions offered here are aimed at the small to medium-sized schools which have limited marketing resources.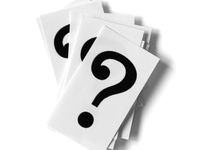 May 09, 2018
Inevitably at some point while you are looking at boarding schools, your child will ask what it's like living at boarding school. Here are some answers to those questions.
May 03, 2018
The quality of a summer camp depends very much on the quality and experience of the folks running it. When you select a summer program run by a boarding school, you are getting a program with experienced, well-organized professionals at the helm. More here.