Suffield Academy - Review #5
Reflections and Advice:
1.) What do you think makes your school unique relative to other boarding schools?
Mandatory leadership class Freshman and Sophomore years Mandatory work-job for each student as well as mandatory leadership position for seniors
2.) What was the best thing that happened to you in boarding school?
I loved getting to know my teachers so closely. Many of them I still stay in contact with and have been able to help me throughout college.
3.) What might you have done differently during your boarding school experience?
Branch out! Go try to talk to everyone, there are people with experiences that you've never had or even dreamed of and its your chance to go and learn from people with completely different backgrounds.
4.) What did you like most about your school?
I loved that it was small. I loved getting to know everyone and all of my teachers.
5.) Do you have any final words of wisdom for visiting or incoming students to your school?
Work in admissions to get free bagel cards, the bagels are THE BEST.
Academics:
1.) Describe the academics at your school - what did you like most about it?
I loved that most of my classes were below 14 people. I never had trouble getting my teacher's undivided attention and they were almost always willing to meet after classes, during breakfast or dinner, or whenever they were on dorm duty. The teachers were so highly accessible. The academics were challenging, but the teachers were reliable for extra help.
Athletics:
1.) Describe the athletics at your school - what did you like most about it?
I loved that athletics were required. Because I loved sports so much, I found that many of the people at school with me felt the same way. We all had this one common bond with sports that helped to develop relationships from the start. There were levels for everyone, including the more artsy kids.
Art, Music, and Theatre:
1.) Describe the arts program at your school - what did you like most about it?
Our Theatre program was top notch and won so many awards. Even though I never participated, I saw all 4 plays and all 4 musicals put on in my time at Suffield and thoroughly enjoyed each one!
Extracurricular Opportunities:
1.) Describe the extracurriculars offered at your school - what did you like most about it?
I loved working on the Yearbook committee all four years as well as being a TA my junior and senior years. I got to know people really well because our committees and classes were so small. There were a lot of things to choose from too!
Dorm Life:
1.) Describe the dorm life in your school - what did you like most about it?
The dorms are relatively new and extremely nice.
Dining:
1.) Describe the dining arrangements at your school.
The dining was absolutely incredible. I loved the food, and as a day student I even came for breakfast and stayed for dinner most nights because the food was that great. There are a million options and the kitchen is always willing to work with you.
Social and Town Life:
1.) Describe the school's town and surrounding area.
Suffield is a quaint little town with lots of history. Its pretty quiet but still with enough nearby amenities (like a CVS, Dunkin Donuts, and grocery store). There were two malls within 20 minutes of the school too.
2.) Describe the social life at your school - what did you like most about it?
Everyone was really involved, and most people, whether day student or boarder, would stay and socialize in the union during the day as well as after classes and sports.
One of the best things about suffield is the teachers. I had never been to a school where they care so much. I got really close with my advisor and they helped me a great. . .
Suffield Academy is truly an exceptional place. I graduated in May of 2016 on a beautiful sunny day. As tradition stands, I rang the bell four times at graduation marking the amount of years I. . .
It's centralized location to a (sudo) urban city- Hartford while at the same time maintaining the quintessential large open landscape that boarding schools are known for. . .
Show more reviews (

9 reviews

)
Preventing Teen Suicide
Teen suicide is the 3rd largest killer of young adults between the ages of 15-24. You and I can prevent it.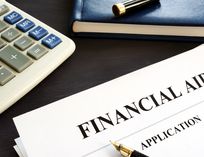 Free Boarding Schools
Thinking about sending your child to boarding school but are concerned that you can't afford it? Here are several free boarding schools as well as several schools that offer tuition-free educations for students from qualified families.
Is Your Skill Set Still On Release 3.0?
If you've been teaching for a while, and find yourself looking for a new position, an updated skill set will help make you competitive in today's job market.