The Hotchkiss School - Review #8
Reflections and Advice:
1.) What do you think makes your school unique relative to other boarding schools?
Perhaps the most lasting impression I got from my two years at Hotchkiss was the overwhelming sense of community and camaraderie among the student body. Having previously spent two years at Choate Rosemary Hall, another Connecticut boarding school, I was immediately taken by how welcoming and friendly the atmosphere was at Hotchkiss. This was largely the result of the school's small size and isolated location, as I found myself constantly surrounded by the same familiar faces both inside the classroom and out. Even two years after graduation, the kids I met at Hotchkiss have remained my closest friends.
2.) What was the best thing that happened to you in boarding school?
In the hopes of not sounding preachy, I think boarding school instills within you a distinct passion for the things you love. Hotchkiss certainly fostered that within me by making success in almost any aspect (academic, athletic, or otherwise) very accessible. While this may just set you up for disenchantment after leaving the school, Hotchkiss encourages you to pursue what you want and the confidence to excel.
3.) What might you have done differently during your boarding school experience?
To be honest, I probably would not have done anything differently.
4.) What did you like most about your school?
I think the most rewarding aspect of my time at school was the friendships I developed, and the generally carefree attitude I embraced while I was there. While you would assume that a "rigorous boarding school" like Hotchkiss might breed pressure and competitiveness, it was really easy to avoid such things. What I remember best are stickball games in front of Memo, eating egg-a-bagels in the snack bar, and taking naps in Senior Quad.
5.) Do you have any final words of wisdom for visiting or incoming students to your school?
If you enter the woods off of the sixth green on the golf course, and walk straight for about half a mile, you'll find Terrapin Station, a small log cabin built by a group of students a couple decades ago. Hang out and relax.
Academics:
1.) Describe the academics at your school - what did you like most about it?
I found the academics at Hotchkiss incredibly rewarding, particularly due to the enthusiasm and dedication of my teachers. I still recall my American Studies teacher jumping up and down in front of the blackboard, desperately trying to fill in the few remaining blank spaces, which were clearly out of reach. Admittedly, the academics were very manageable at Hotchkiss. In comparison to Choate, I found the classes much easier, but was still able to perform well on standardized tests such as the AP's.
Athletics:
1.) Describe the athletics at your school - what did you like most about it?
I enjoyed running and playing squash at Hotchkiss, particularly because my coaches for both teams were also some of my favorite teachers. Athletics are taken pretty seriously at Hotchkiss, although I hear it less so nowadays. Despite the fact that everyone is required to participate in a sport each season (but could substitute it with acting or an independent project), there were always a number of recruited athletes/post-grad's for each sport.
Art, Music, and Theatre:
1.) Describe the arts program at your school - what did you like most about it?
While I was never really involved in the arts at Hotchkiss, what I observed was always top notch. Several of my friends were active members in the Dramatic Associate, and put on an incredible black box performance of Chicago during my senior year. Also, right before I graduated, the school opened the new Eastman Arts Wing, which is one of the most spectacular parts of the school in both the quality of its facilities, and the school's commitment to the Arts.
Extracurricular Opportunities:
1.) Describe the extracurriculars offered at your school - what did you like most about it?
I think it's pretty clear the diversity of extracurricular opportunities available at Hotchkiss, and my personal involvement spanned everything from Student Council to the Polar Bear Club. If its any indication of the school's welcoming nature, I was only at school for a year before I was elected president of my class.
Dorm Life:
1.) Describe the dorm life in your school - what did you like most about it?
Dorm life was a great at school. As an upper classmen, study hall and lights out were nonexistent, although you had to be in the dorms by 10:00 at night. After 10, the dorm usually became a place of stupid pranks, chilling, movie watching, etc. After prep year, almost all students have singles that were perfectly adequate in size, and each dorm had its own unique reputation and thus desirability.
Dining:
1.) Describe the dining arrangements at your school.
The dining hall at Hotchkiss was always a great social gathering point. I recall taking two or three lunch breaks throughout the day, snacking and chatting with friends during my free time. The food was good, especially when compared to college dining halls, and the flexible hours let you eat freely at most times during the day.
Social and Town Life:
1.) Describe the school's town and surrounding area.
The town around Hotchkiss is virtually nonexistent, but almost everything you need was contained directly on campus. The school's campus encompasses both a lake (for swimming and sailing) and a 9-hole golf course, and the surrounding forest provided sufficient entertainment during my time there. I would be remiss if I didn't mention that Lakeville is one of the most beautiful towns in New England.
2.) Describe the social life at your school - what did you like most about it?
The social life was great at Hotchkiss, and like I said before, the people who I'm closest to now are still those from High School. Because of the school's isolation, the only thing to do when not involved in curricular activities is hanging out with friends. Whether in the dorm, or at the snack bar, you are ALWAYS surrounded by your friends. Despite the faculty's rather vocal disapproval, weekends were often spent off campus (either in New York City or local students' houses).
Daily Schedule:
Weekday
9:00 AM
Senior English: Shakespeare and the Bible
10:00 AM
Multivariable Calculus
11:00 AM
Little Nap in Senior Quad
12:30 AM
Lunch in the Dining Hall
7:00 PM
Student Council Meeting
Weekend
10:00 AM
Play Shoe Golf Around Campus
5:00 PM
Newspaper Meeting before Deadline
7:00 PM
Homework/Dorm Proctor Duty
9:30 PM
Hang out in Main Building
Hotchkiss's campus had TWO ice hockey rinks and we also have a legendary field hockey team. Our Varsity Field Hockey team won the New England Championships 10 years in a row and then two years. . .
Hotchkiss is a medium-sized (approximately 600 students), New England boarding school nestled snugly in the hills of rustic Northwestern Connecticut. The school sits on the beautiful Lake Wononskopomuc, on which its highly accomplished sailing team. . .
Hotchkiss is a great institution. While I, like many boarding school students, have a love hate relationship with the school, it gave me more gifts than I can ever repay. Our school is taught under. . .
Show more reviews (

6 reviews

)
Preventing Teen Suicide
Teen suicide is the 3rd largest killer of young adults between the ages of 15-24. You and I can prevent it.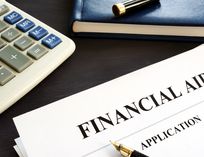 Free Boarding Schools
Thinking about sending your child to boarding school but are concerned that you can't afford it? Here are several free boarding schools as well as several schools that offer tuition-free educations for students from qualified families.
Is Your Skill Set Still On Release 3.0?
If you've been teaching for a while, and find yourself looking for a new position, an updated skill set will help make you competitive in today's job market.