Reflections and Advice:
1.) What do you think makes your school unique relative to other boarding schools?
The White Mountain School has an amazing sense of community. The size and location, as well as the motivation of the faculty, promotes a closely knit, friendly atmosphere, where everyone knows each other, and all work and learn together. The life style of the school consistently attracts very passionate and eager faculty and students. Through outdoor learning, and excellent extra curricular opportunities, students and faculty can form lifelong bonds, and learn from each other.
2.) What was the best thing that happened to you in boarding school?
The White Mountain School promotes both academic and personal development. Students that leave the school are used to forming strong bonds with both their peers, and their teachers and administration. The school has certainly taught me to meet and get to know as many different people as possible, and to make lasting friendships wherever I go.
3.) What might you have done differently during your boarding school experience?
My advice would be to take advantage of as many of the opportunities offered by the school as possible. It is truly a group of very interesting and knowledgeable people, and everyone has something to share or teach.
4.) What did you like most about your school?
The school is formed form all of the aspects I have described so far, and together they make an awesome place to spend the high school years. I also love how well the school has kept to its mission and values over the years. Despite the changes from year to year, it manages to maintain its character.
5.) Do you have any final words of wisdom for visiting or incoming students to your school?
The ceramics room and the chapel are good places to go if you are looking for some peace and quiet. Even when they lock the juice room, a spoon and a little determination can usually get you in.
Academics:
1.) Describe the academics at your school - what did you like most about it?
The White Mountain School always manages to attract top notch faculty that enjoy what they teach. The small classrooms and excellent faculty/student ratio, allows for anyone with any learning style, to succeed in any area. There are classes available in most everything, and someone can always be found to host an independent study designed by a student.
Athletics:
1.) Describe the athletics at your school - what did you like most about it?
Sports are mandatory for all students, and there is a great variety of options offered. For example, a fall season might include the option of taking soccer, rock climbing, hiking and fitness, mountain biking, road biking, flat-water paddling, farm and forest, lacrosse, tennis, etc... The faculty are extremely qualified, and often guide or coach professionally outside of the academic year. Each program endeavors to provide students with the skills necessary to pursue each sport on their own after they leave, while having a lot of fun during the school year.
Art, Music, and Theatre:
1.) Describe the arts program at your school - what did you like most about it?
The theater program has always been popular among the students, and the classes have regular performances. There are a variety of art classes available, including various digital and traditional photography classes, but I found it to be an excellent area to pursue an independent study with an interested faculty member in the art department. I was never much a part of the music program, but the school has a great music room, and offers private lessons in most everything.
Extracurricular Opportunities:
1.) Describe the extracurriculars offered at your school - what did you like most about it?
As i mentioned before, the focus on outdoor activities is one of the school's strongest points. There are many volunteer opportunities, and the school offers annual community service trips to varies cities in the united states, as well as a variety of other countries in South America and Europe. Students participating in a particular sport often have travel opportunities as well, even if they are inexperienced. The language department also hosts exchanges with France and Spain.
Dorm Life:
1.) Describe the dorm life in your school - what did you like most about it?
I was a day student, so I never truly experienced dorm life.
Dining:
1.) Describe the dining arrangements at your school.
The entire school eats together for breakfast, lunch and dinner, and students and faculty often eat together. The kitchen staff cares for the community, and regular cultural events take place at the school, where foods from different countries are served. Students are expected to do some sort of dish crew for a meal, every week or so.
Social and Town Life:
1.) Describe the school's town and surrounding area.
The towns surrounding the school are very small, which can lead some students to believe there is little to do. I grew up next to the school, and I have always loved the small town feel. The area is gorgeous and mountainous, and there is good shopping close by.
2.) Describe the social life at your school - what did you like most about it?
Due to the size and activities offered at the school, all students get to know each other pretty well throughout the year. The student body tends to be incredibly diverse, and you can meet people from all different backgrounds. Everyone tends to find motivated people who share interests.
Daily Schedule:
Weekday
Weekend
1:00 AM
Various Weekend Activities
Apart from The White Mountain School being located in a very unique setting the thing that makes it stand out the most when compared to other boarding schools is the size of the student populations. . .
Very enthusiastic, young faculty who know a lot about the topics they teach. The same faculty also lead the sport programs, which builds a very strong, versatile teacher-student relationship, which I find to be rather. . .
The White Mountain School's sense of community and adventure attracts motivated and qualified faculty and a diverse student body. Through a combination of outdoor experiences, leadership opportunities and strong academics, the school consistently produces well. . .
Show more reviews (

2 reviews

)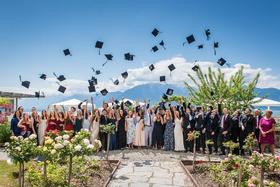 Nurturing Futures: A Journey through Boarding at Haut-Lac School in Switzerland
Nestled in the hills overlooking Lake Geneva in the French-speaking part of Switzerland lies an educational gem that embodies a unique blend of academic excellence, cultural richness and a profound sense of community. Founded over 30 years ago, Haut-Lac International Bilingual Day and Boarding School is now home to both 600 day students and a maximum of 30 boarders from around the world.
Navigating the Modern Maze: Emerging Challenges for Boarding Schools
Explore the pressing challenges facing boarding schools, from marketing difficulties and rising insurance costs to facility maintenance and recruitment of competent trustees and teachers. This article delves into these complex issues and proposes innovative strategies to overcome them.
What To Wear at Your Job Interview
Navigating job interviews can be stressful, but knowing what to wear shouldn't be. Our comprehensive guide covers the essential dress code tips for men and women interviewing at boarding schools. Make your first impression count with style and professionalism.