The Phelps School - Review #1
About the Author:

College Enrolled
Western Washington University
Home Town, State (Country)
Dayton, OH
Years Attended Boarding School
2
Activities During Boarding School
While at the Phelps School, I participated in many activities. I played lacrosse, wrestled, and ran cross-country. I also did photography, martial arts, participated in health education outreach and went on many interesting trips. I had the opportunity to participate in many aspects of the school as well. I served as a student council member, dormitory proctor, and disciplinary board member.
Review

Description

Western Washington University

The Phelps School is a school that specializes in providing an individual education to each student. The classes were very small and the staff was more than willing to help me in every aspect. . .
May 10, 2018
The ideas and suggestions offered here are aimed at the small to medium-sized schools which have limited marketing resources.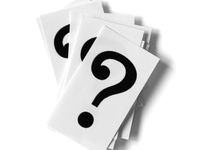 May 09, 2018
Inevitably at some point while you are looking at boarding schools, your child will ask what it's like living at boarding school. Here are some answers to those questions.
May 03, 2018
The quality of a summer camp depends very much on the quality and experience of the folks running it. When you select a summer program run by a boarding school, you are getting a program with experienced, well-organized professionals at the helm. More here.