Suffield Academy - Review #1
About the Author:

College Enrolled
Loyola Marymount University
Home Town, State (Country)
Westfield , MA
Years Attended Boarding School
4
Activities During Boarding School
I was involved in Environmental Club, GSA, Yearbook, and a charity fundraising club. To fill the sports requirements i was involved in soccer, lacrosse, crew, snowboarding, and art special.
Review

Description

Loyola Marymount University

One of the best things about suffield is the teachers. I had never been to a school where they care so much. I got really close with my advisor and they helped me a great. . .

New York University

Suffield Academy is truly an exceptional place. I graduated in May of 2016 on a beautiful sunny day. As tradition stands, I rang the bell four times at graduation marking the amount of years I. . .

Northeastern University

It's centralized location to a (sudo) urban city- Hartford while at the same time maintaining the quintessential large open landscape that boarding schools are known for. . .

Tufts University

Suffield is an extremely tight-knit community. I knew every single person by name and could hold a decent conversation with almost everyone. The teachers are like second parents who will listen to all of your. . .

University of South Carolina

Mandatory leadership class Freshman and Sophomore years Mandatory work-job for each student as well as mandatory leadership position for seniors. . .

Show more reviews

(6

reviews)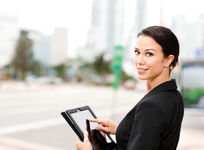 August 14, 2018
An education consultant knows schools. Like any professional he has vast experience in and knowledge of his chosen field.
August 02, 2018
Explore the different types of boarding school options in the US. Find which type of boarding school is most appropriate for you.
July 18, 2018
It makes sense to cast your net widely when looking at boarding schools. Here's why.