Suffield Academy - Review #1
About the Author:

College Enrolled
Loyola Marymount University
Home Town, State (Country)
Westfield , MA
Years Attended Boarding School
4
Activities During Boarding School
I was involved in Environmental Club, GSA, Yearbook, and a charity fundraising club. To fill the sports requirements i was involved in soccer, lacrosse, crew, snowboarding, and art special.
Review

Description

Loyola Marymount University

One of the best things about suffield is the teachers. I had never been to a school where they care so much. I got really close with my advisor and they helped me a great. . .

Northeastern University

It's centralized location to a (sudo) urban city- Hartford while at the same time maintaining the quintessential large open landscape that boarding schools are known for. . .

Tufts University

Suffield is an extremely tight-knit community. I knew every single person by name and could hold a decent conversation with almost everyone. The teachers are like second parents who will listen to all of your. . .

University of South Carolina

Mandatory leadership class Freshman and Sophomore years Mandatory work-job for each student as well as mandatory leadership position for seniors. . .

University of Miami

I applaud Suffield on several things but perhaps the most important is the way they have modernized. I have attended other schools that stick to the traditional boarding school model and do not stray an. . .

Show more reviews

(5

reviews)
May 10, 2018
The ideas and suggestions offered here are aimed at the small to medium-sized schools which have limited marketing resources.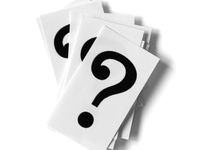 May 09, 2018
Inevitably at some point while you are looking at boarding schools, your child will ask what it's like living at boarding school. Here are some answers to those questions.
May 03, 2018
The quality of a summer camp depends very much on the quality and experience of the folks running it. When you select a summer program run by a boarding school, you are getting a program with experienced, well-organized professionals at the helm. More here.