The Peddie School - Review #10
Reflections and Advice:
1.) What do you think makes your school unique relative to other boarding schools?
One of the greatest and most unique opportunities at Peddie is the Summer Signature Experience Program. This fantastic initiative allows juniors to plan a summer of their dreams pursuing some passion or interest anywhere in the world. Growing up in Ghana, I have always been intellectually fascinated with the traditional systems of governance vis-a-vis the post-colonial modern structures of governance which in many respects are vestiges of their European colonial legacies. With strong support from Peddie's faculty, I was able to design a college-level research project that investigated the traditional socio-economic structures and democracy in Ghana, Togo and Burkina Faso, all in West Africa. I spent my entire summer partly in the capital cities interviewing the President of each nation, Ministers of government and officials. I also spent a lot of time in the rural regions, meeting with the locals and interviewing the chiefs and local rulers. It was a transformational experience which culminated in a 70-page paper. I can confidently assert that Peddie did not only challenge me to dream of this project becoming a reality, but they did everything in their power to help me realize the dream.
2.) What was the best thing that happened to you in boarding school?
Peddie believed in me. And by believing in me, Peddie made me believe in myself, and my dreams. And Peddie went a further step and helped me take active steps to translate my dreams into reality. I grew SIGNIFICANTLY from a young boy into a young man thanks to the incredible nurturing I received at Peddie.
3.) What might you have done differently during your boarding school experience?
Enjoy the experience! Get to know as many teachers as possible -- these are bonds that will last you a lifetime. Find your passion and pursue it. Dream BIG
4.) What did you like most about your school?
The caring faculty The diverse students The amazing academic opportunities The nurturing environment
5.) Do you have any final words of wisdom for visiting or incoming students to your school?
Peddie speaks for itself...I am convinced that anyone who visits will fall in love with the place...I am more than happy to share my perspective as well : sdelle@fas.harvard.edu
Academics:
1.) Describe the academics at your school - what did you like most about it?
-- The Rigor: If you want a school that will be super-easy to breeze through and wouldn't challenge you intellectually, then Peddie is not the place for you!-- The Professors: Having attended British and American schools, and now in my third year at Harvard, I can honestly say that the deepest and most profound relationships I formed were with my teachers at Peddie. In fact, one of my closest friends and advisors to this day remains Mr. Kraft, the Chair of the History Department, whom I meet several times, and continue to rely on for guidance and mentorship.-- The Diversity of Classes: At Peddie you will take classes such as AP Biology and Calculus, but you will also have the opportunity to take amazing classes such as my English class junior year on Malcolm X or the History class on the Congo, or Mr. Pat's class on Robotics.
Athletics:
1.) Describe the athletics at your school - what did you like most about it?
For someone who isn't the greatest athlete, I absolutely loved the athletic department, and their approach to students. They care a lot about students, and will work with you in every way possible. They gave me a shot at golf even though I had never played before and the coach would work an extra hour with me every practice, and with my huge progress, he allowed me to play with the Varsity Team.
Art, Music, and Theatre:
1.) Describe the arts program at your school - what did you like most about it?
Harry Holcombe!!! Ask any Peddie alum or student about Harry and you'll see why the Peddie Theatre program is one of the greatest experiences you can involve yourself with in high school.
Extracurricular Opportunities:
1.) Describe the extracurriculars offered at your school - what did you like most about it?
The great thing about Peddie is that there are TONS of extra-curricular clubs to fulfill your desires...and if there aren't, you can very easily start one! I started a Youth Against AIDS Club during my junior year and we raised thousands of dollars and organized fund raising and awareness events for orphans living with AIDS in Ghana.
Dorm Life:
1.) Describe the dorm life in your school - what did you like most about it?
Coleman was an amazing dorm. I LOVED the free food on weekends :). I also ended up being Dorm Prefect which was cool even though most of the students were well behaved and I was also a nice guy so I never exercised my punitive powers :)
Dining:
1.) Describe the dining arrangements at your school.
Peddie food is decent. To be honest, it's not the greatest. That was possibly the worst part of my experience. But to be fair, there's a soup bar, a salad bar, and a sandwich bar, so there's a lot of variety if you don't like the entrees. And the dining hall staff are super-sweet and very receptive of recommendations/ suggestions on how they can get better.
Social and Town Life:
1.) Describe the school's town and surrounding area.
Hightstown is cool. It's location is perfect! It's small enough for you to be submerged in the Peddie bubble, yet close enough to Princeton (15 minutes), New York City (1 hour by bus) and Philly (1 hour by bus) if you need to get away for a weekend!
2.) Describe the social life at your school - what did you like most about it?
Social life at Peddie was great. I got to meet tons of amazing kids and developed strong bonds with them. Parties are fun. and on most weekends, we have free pizza and wings in the dorm. ON some weekends, the school pays for everyone to go to the movies or to get ice-cream so its a lot of fun.
Daily Schedule:
Weekday
8:00 PM
Tea with Mr. Maley
11:00 PM
Watching TV/ Eating food in the Common Room
12:00 PM
Arguing politics with my room-mate
Weekend
12:00 AM
Go into New York City!
8:00 PM
Return from New York City !
9:00 PM
WINGS AND PIZZA in the Dorms
While most boarding schools are smaller than public or even private day schools, Peddie was unique because we only had around 500 kids for all four of my years there. Another unique aspect was our. . .
Peddie is all about community! It's a co-educational school with a focus on service and community. . .
The Peddie vs. Blair rivalry undoubtedly sets Peddie apart, as the rivalry is the oldest in NJ (since 1903). Blair week is such a memorable week in the life of a Peddie student and no. . .
Show more reviews (

10 reviews

)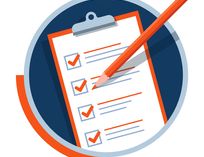 Employment: Common Questions And Answers
Want a change of pace? Fristrated and overwhelmed by your present teaching position? How about teaching in a boarding school? We answer some of your questions here.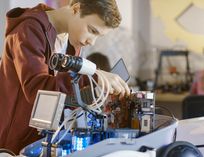 The Gifted Student
Your child is gifted. Congratulations! It's an awesome responsibility to parent a gifted child. So, what about high school? Check out boarding schools. They offer a rich array of resources and experience for teaching gifted children.