Howe Military Academy - Review #5
About the Author:

College Enrolled
Adrian College
Home Town, State (Country)
Charlotte, MI
Years Attended Boarding School
3
Activities During Boarding School
Baseball and wrestling. Superintendents list (multiple times) honor guard.
Review

Description

Ivy Tech

Howe military really brought me out of my shell, and showed me how to be a leader. I also got more individual help on all my school work, if I had any questions. Howe put. . .

Purdue University

One unique aspect of Howe was that incorporated the military into every aspect of the day. From uniforms to the schedule it showed you how being in the military was really like and I don't. . .

US Navy

I liked the fact that we had a lot of one on one with teachers. And academics played a huge role in that aspect, my grades flew because I had a teacher focus more time. . .

Benedictine University

The class sizes allow for educators to cater to the needs of each student. Taking time to clarify a subject to a student that may not have a grasp on the material yet is not. . .

Adrian College

I wouldn't of graduated if it wasn't for Howe. I wouldn't of landed and retired from the medical field if it wasn't for Howe. I wouldn't of gotten a quality education if it wasn't for. . .

Show more reviews

(1

reviews)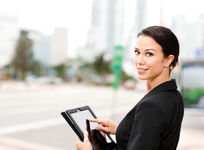 August 14, 2018
An education consultant knows schools. Like any professional he has vast experience in and knowledge of his chosen field.
August 02, 2018
Explore the different types of boarding school options in the US. Find which type of boarding school is most appropriate for you.
July 18, 2018
It makes sense to cast your net widely when looking at boarding schools. Here's why.