Hebron Academy - Review #5
About the Author:

College Enrolled
Bay State College
Home Town, State (Country)
Raynham, MA
Years Attended Boarding School
2
Activities During Boarding School
Varsity Soft Ball, JV Ski alpine team, drama club.
Review

Description

Carnegie Mellon University

Hebron is my home and the home of hundreds of my peers. It is a tightly knit community filled with a highly engaging and focused energy. It is the kind of place where. . .

Trinity College

I loved everything about my time at Hebron. It was truly a community, without the cliques I had come to expect at public school - sure, people had their groups of friends, but no one. . .

Eckerd College

Hebron Academy is a small day and boarding school in rural Hebron, Maine about an hour outside of Portland. I began my Hebron career in 6th grade and continued on, graduating as a senior in. . .

South Dakota State University

The teachers were very helpful in assisting and facilitating learning in the classroom. The campus was small and the school community was comfortable and tranquil. There was the opportunity to get to know every one. . .

Bay State College

Hebron Academy was my home for 2 years and completely changed me as a person! During my time at Hebron Academy I was able to find myself, improve my academics tremendously going from an average. . .

Show more reviews

(1

reviews)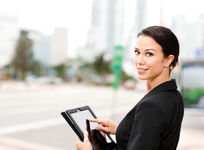 August 14, 2018
An education consultant knows schools. Like any professional he has vast experience in and knowledge of his chosen field.
August 02, 2018
Explore the different types of boarding school options in the US. Find which type of boarding school is most appropriate for you.
July 18, 2018
It makes sense to cast your net widely when looking at boarding schools. Here's why.