The Hotchkiss School - Review #9
Reflections and Advice:
1.) What do you think makes your school unique relative to other boarding schools?
Hotchkiss is located in a rural setting so kids are mostly on campus. This gives the school an even greater feeling of connectedness and community.
2.) What was the best thing that happened to you in boarding school?
I grew as a person in many positive ways. I became more mature, more organized, more driven to do well. I was able to create artwork that I loved and that also won awards. Most importantly though, I feel like I entered college much more prepared and ahead of kids who did not have the same experience.
3.) What might you have done differently during your boarding school experience?
I can't stress it enough: don't break the rules! I did and I still regret it because getting caught is not worth it. Also, don't settle into a clique. The biggest compliment my advisor ever said to me was "The best thing about you Lindsay is that you know who you are and you don't let anything change that." Although my groups of friends changed I had some really close friends also.
4.) What did you like most about your school?
I feel like Hotchkiss really helped me figure out who I am. I became much more confident and prepared for life after highschool. But most importantly, I know the friendships made there will never die.
5.) Do you have any final words of wisdom for visiting or incoming students to your school?
Don't miss the hypnotist. That was my favorite Sat. night event every year. It's hilarious.
Academics:
1.) Describe the academics at your school - what did you like most about it?
The classes were very small and the teachers were really passionate about what they were teaching. Even though my strengths were more in the math/science departments I came out of Hotchkiss with very strong writing skills and public speaking skills. I feel like the curriculum really creates well-rounded students while still allowing kids to take classes that they are really interested in.
Athletics:
1.) Describe the athletics at your school - what did you like most about it?
I was a swimmer and a sailor at Hotchkiss. It's really great being on a team because you become so close to your teammates. The swimming program really pushed me to new levels of fitness and the sailing opportunities allowed me to continue doing something that I love.
Art, Music, and Theatre:
1.) Describe the arts program at your school - what did you like most about it?
The art department was one of the reasons I chose to attend Hotchkiss over any other school. The teachers were incredible and the facilities were great. I took art 3 out of 4 years at Hotchkiss and loved every minute of it.
Extracurricular Opportunities:
1.) Describe the extracurriculars offered at your school - what did you like most about it?
The clubs are very active at Hotchkiss and they bring all kinds of fun things to the school. I also volunteered at the local hospital for a semester instead of doing a sport which was a great experience. There are so many different things you can do and so little time!
Dorm Life:
1.) Describe the dorm life in your school - what did you like most about it?
The best part about dorm life was living with some of your best friends. Night or day you are just a few seconds away from your friends and you also get to meet new people that you might not normally spend time with.
Dining:
1.) Describe the dining arrangements at your school.
Hotchkiss had a great selection and I particularly liked how there were always options. The salad bar was always delicious and there was always cereal if you didn't like anything else. Once in a while we had sit-down meals too which I enjoyed.
Social and Town Life:
1.) Describe the school's town and surrounding area.
The closest town, lakeville, is very small I didn't go down there too much. But in the spring and fall it was a nice walk if you wanted to get off campus and there are some great restaurants/delis there. Otherwise, there are some great walks through the woods and around the lake which were beautiful year-round.
2.) Describe the social life at your school - what did you like most about it?
You get to be with all your friends all day and night. What could a kid want more???
Daily Schedule:
Weekday
7:00 AM
Getting dressed/ showered
Weekend
8:00 PM
Hanging out in dorm
9:00 PM
Dance in the student center
Hotchkiss's campus had TWO ice hockey rinks and we also have a legendary field hockey team. Our Varsity Field Hockey team won the New England Championships 10 years in a row and then two years. . .
Hotchkiss is a medium-sized (approximately 600 students), New England boarding school nestled snugly in the hills of rustic Northwestern Connecticut. The school sits on the beautiful Lake Wononskopomuc, on which its highly accomplished sailing team. . .
Hotchkiss is a great institution. While I, like many boarding school students, have a love hate relationship with the school, it gave me more gifts than I can ever repay. Our school is taught under. . .
Show more reviews (

6 reviews

)
Preventing Teen Suicide
Teen suicide is the 3rd largest killer of young adults between the ages of 15-24. You and I can prevent it.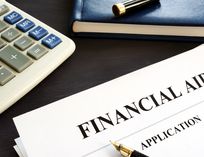 Free Boarding Schools
Thinking about sending your child to boarding school but are concerned that you can't afford it? Here are several free boarding schools as well as several schools that offer tuition-free educations for students from qualified families.
Is Your Skill Set Still On Release 3.0?
If you've been teaching for a while, and find yourself looking for a new position, an updated skill set will help make you competitive in today's job market.