Browse Student Reviews
Review Excerpt:
What do you think makes your school unique relative to other boarding schools?
"Miss Porter's is not just an all girls school, it's a school where girls find out who they are and what they can achieve, particularly as women. You enter the school with a few interests and some talent, and you leave the school with passions and new-found abilities and confidence that will carry you through in the years to come. The school creates a small community where girls become the leaders and realize their full potential. Porter's not only gave me an incredible education, but it also gave me a confidence that I don't think I could have gotten anywhere else. The school environment at Porter's encourages students to want to challenge themselves- on the fields and courts, in the classroom, and in the community..."-Miss Porter's School alumni, Class of 2001
Learn why more and more students are choosing to do a gap or post graduate (PG) year at boarding school.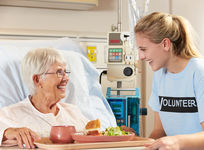 The typical three-month-long summer break gives juniors and seniors a great opportunity to explore a variety of situations and options.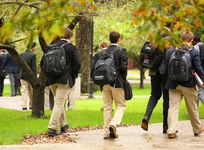 Learning about a school from its website and social media pages is useful as you decide which school to choose. So is hearing what the school's alumni say about their alma mater.