Browse Student Reviews
Review Excerpt:
What was the best thing that's happened to you in boarding school?
"The best thing that happened to me in boarding school was that I made really amazing friends. I hadn't had very good friends during my previous schooling experiences, and I went to MHS and made friends from the very first day that I know I will have for the rest of my life. I still talk to/write/email my good friends about once a week or more, and we are still very close, even though we are so far apart. Now that I am in college, I am finding skills I learned at MHS are coming in very handy. Here is a list of things that I learned/gained while in high school that I am applying in my everyday life: 1) I am more adventurous - at MHS you are required to do many things you don't think you can do, and it teaches you to try new things without fear of failure - consequently I am involved in many fun things here at school that I would have never even though of trying had I not gone to MHS. 2)..." - Miss Hall's School alumni, Class of 2002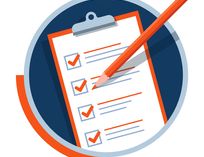 Employment: Common Questions And Answers
Want a change of pace? Fristrated and overwhelmed by your present teaching position? How about teaching in a boarding school? We answer some of your questions here.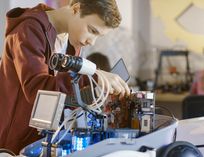 The Gifted Student
Your child is gifted. Congratulations! It's an awesome responsibility to parent a gifted child. So, what about high school? Check out boarding schools. They offer a rich array of resources and experience for teaching gifted children.