Groton School - Review #12
Reflections and Advice:
1.) What do you think makes your school unique relative to other boarding schools?
Groton prides itself on its "Circle." To those who have never seen Groton's campus, they can't fully understand just how powerful this circle really is. I truly believe that Groton's community is unique. At no other school does the entire student body gather with such frequency. I never went through a single day without being able to see some of my closest friends. I would interact with teachers in the classroom, on the playing fields, and in the dorms. From day one, I was part of a family.
2.) What was the best thing that happened to you in boarding school?
It has been the spontaneous activities that I have done with classmates that I will always remember. In junior year, St. Marks Day (the final day of athletic competition every trimester against our rival, St. Marks) was going to be canceled because of the snowstorm that had covered the fields. At eight at night an email circulated around the students and by 8:20 there were already seventy-five students out on the soccer field shoveling the field to make it ready for the following afternoon. My junior year I also planned a fund raising "carnival" to raise money for Hurricane Katrina. This was a special experience for me because I got to work closely with students and faculty to see this project come together. The end result was also raising a large amount of money for this cause. It felt like every other day there was some sort of activity or moment where I was growing closer to my classmates. It was rarely, though, the planned activities but rather the late-night conversations I had with dorm-mates or the meals I shared with faculty members at their houses. I never felt isolated and I was always encouraged to try new things all four years of my time.
3.) What might you have done differently during your boarding school experience?
My suggestion is simply to embrace Groton. Groton is such a warm community that will undoubtedly help you develop as student but also as a friend, athlete, and person. It is never too late to get involved with a new activity or team. If I were to do anything differently, I would probably have reached out to more faculty members. Adolescents have a hard time believing that adults actually want to be their friends, but that is the case.
4.) What did you like most about your school?
It is hard to narrow that to one thing. As far as one particular thing that I liked, I would say either my woodworking class or Parlor at the Headmasters house. Parlor was an opportunity for classes to go and have milk and cookies at the Headmasters house and play board games together. I think that this is a very unique and cool experience to have had.What I liked most about Groton, though, would have to be the friendships that I will have with me for the rest of my life. I shared some unbelievable experiences with students who I would not have otherwise met had I remained in New York. The week after I graduated I found myself in Arkansas with one of my closest friends and I thought to myself how far I had come since my freshmen year. These are friends that I keep in touch with to this day. I can go a year without seeing them and when I do get back together with them, it is as if no time has passed. Certainly many boarding schools can boast how close they are but there is something to be said about the tight-knit community. Groton has been and will continue to be the defining period of my life. So much of who I am today is because of my four years at Groton and I certainly would not have done it any other way.
5.) Do you have any final words of wisdom for visiting or incoming students to your school?
I would visit Pomeroys dorm. (The dorm right next to the headmaster house.) Also, visit the shop. The smell alone should be enticing enough.
Academics:
1.) Describe the academics at your school - what did you like most about it?
I developed great work habits at Groton. I had study hall as both a ninth grader and a tenth grader and by the time I was a junior and no longer had study hall, I felt like I was disciplined enough to get all of my work done every day. Certainly Groton is academically rigorous. But I think part of that is that teachers expect the most out of the students. If I was writing an "A" paper my freshmen fall, I would have nowhere to go from there. Teachers work hand in hand with students, not letting students settle for mediocre work. In turn, I have felt very well prepared in college. The classes are never more than fifteen people and the teacher is always available for extra-help. The student-to-faculty ratio is great and there were so many classes that I wish I could have taken but there simply was not enough time. The courses are very interesting and also provide a great foundation for classes in the future.
Athletics:
1.) Describe the athletics at your school - what did you like most about it?
Despite Groton's size, there is a team for every student. I felt encouraged to try new sports, knowing that I would have other students at my level. At the same time, the better teams play at a very high level and I actually felt myself getting better at particular sports throughout my four years. Also, the school spirit is pretty incredible. Students rally behind all of the teams at Groton. To be able to compete with some of the larger schools in the New England area is an accomplishment in and of itself. Beating many of these same schools in many sports speaks volumes about both the coaching and seriousness with which students approach their athletics. The facilities are state-of-the-art and the coaches are very approachable and supportive.
Art, Music, and Theatre:
1.) Describe the arts program at your school - what did you like most about it?
The Arts is really on the up-and-up at Groton. During my time at Groton, I saw the completion of a state-of-the-art performing arts center. The school has a very talented faculty to support the arts and as someone who had no background in the arts before I arrived at Groton, I can honestly say that Groton gave me the opportunity to try something new and get better at it in the process. Groton also has a "shop." This is not simply a place to build tree houses. In my time in the shop program, I built a desk and a china cabinet. No other high school in the area can rival this.
Extracurricular Opportunities:
1.) Describe the extracurriculars offered at your school - what did you like most about it?
Groton has a very large number of extracurricular activities. Students are encouraged to try new things and given the ability to start any activity that is for whatever reason not already at Groton. While extracurricular activities are often times "supervised" by faculty members, it is most often the students who lead these activities. This gives students a tremendous opportunity to develop their leadership skills while also taking part in something that they are very passionate about. There truly is something for everyone.
Dorm Life:
1.) Describe the dorm life in your school - what did you like most about it?
The Groton dorm system is set up very well. The freshmen live with just freshmen with the exception of six senior prefects who act as the "older brothers" to the dorm of freshmen. The upper school dorms are very close-knit. There is a great deal of dorm pride and this undoubtedly comes from the time you spend with your dorm-mates every night. Check-in brings the entire dorm together at ten o'clock and most nights check-in can last anywhere from fifteen minutes to over an hour. It's a great time to unwind and enjoy both your dorm-mates and your dorm-head. Most nights there will be some sort of snack as well. All three of my dorm-heads would consistently have fun activities for us, such as "Trivial Pursuit" tournaments, and it was times like these that I felt myself getting closer to both classmates and faculty alike.
Dining:
1.) Describe the dining arrangements at your school.
I loved the dining hall. I never left hungry. There is always a hot meal, a soup and salad bar, and my absolute favorite: a sandwich bar during lunch when a staff member was available to make any type of sandwich you prefer. I can't say enough about how good the food was. It was always varied so you couldn't get sick of one type of food. On top of that, though, there is a great tradition of "sit-down dinner." Three times a week during the fall trimester and twice a week during the spring semester, the entire school comes together for a sit-down meal at which students are responsible for setting the tables and serving food to their fellow classmates. Tables are randomly assigned and this really helps in getting to know the entire student body. A faculty member sits at the table as well so there is an opportunity to get to know a faculty member with whom you may not otherwise have an opportunity to interact with. It is a unique experience that I find myself missing now. It is not a long dinner so it doesn't consume someone's night either. The dining hall was probably my second place to go after my room!
Social and Town Life:
1.) Describe the school's town and surrounding area.
The town of Groton is very small which I found to be a convenience. Groton is close enough to Boston but far enough away that I didn't feel overwhelmed with city traffic and congestion. Students are given the opportunity to go in to Boston every Saturday and students are also allowed to take "weekends" home or to a friends house but I found that students really enjoyed the location of Groton.
2.) Describe the social life at your school - what did you like most about it?
The social life is great. Obviously this is a broad statement but Groton is where you build life long friendships. There are certainly activities planned for weekends, ranging from a trip to a mall, visiting "bands", formal dances, or simply a dance at the student center. The student center has a student-run snack bar as well as games and a movie theater. There is always something to do. Also, there is always the option of staying in the dorms with a group of friends or a roommate and just watching a movie or hanging out. Very few people go off-campus on weekends, which speak to the social life.
Daily Schedule:
Weekday
8:00 AM
Chapel followed by Roll Call
8:45 AM
First class begins. There are three class periods until...
11:30 AM
Fourth period begins
4:00 PM
Practice/rehearsal
6:00 PM
Dinner/Sit-down Dinner
7:00 PM
Extra-curricular activities meet
8:00 PM
Study hall and quiet time
Weekend
8:00 AM
Class begins. There are two classes until...
10:00 AM
Class continues. Ther
1:00 PM
Athletic competitions. Also there will be rehearsal for the performing arts. For those not involved, they have the afternoon to relax.
8:00 PM
Evening activity begins
I think the most influential part of Groton is it's emphasis on community. As an effect of the small size and commitment to inclusion, Groton skillfully combines the independence that comes with attending a boarding. . .
Groton is unique in its campus set-up. It is centered around the "Circle" a large expanse of grass that is used as a soccer field in the fall and for lawn games in the spring. . .
Groton is a small school in the countryside with immense resources and an extremely demanding academic atmosphere; the first word most students associate with the School is "intense." The School's long history and honored traditions. . .
Show more reviews (

16 reviews

)
Preventing Teen Suicide
Teen suicide is the 3rd largest killer of young adults between the ages of 15-24. You and I can prevent it.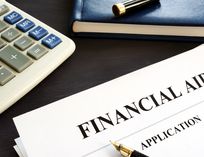 Free Boarding Schools
Thinking about sending your child to boarding school but are concerned that you can't afford it? Here are several free boarding schools as well as several schools that offer tuition-free educations for students from qualified families.
Is Your Skill Set Still On Release 3.0?
If you've been teaching for a while, and find yourself looking for a new position, an updated skill set will help make you competitive in today's job market.