The Peddie School - Review #8
Reflections and Advice:
1.) What do you think makes your school unique relative to other boarding schools?
Peddie is a wonderful place to go to school. It's not called a "prep school" for nothing. Upon arriving at Georgetown University for my freshman year of college I felt as though Peddie had more than prepared me for what I would face in college. Peddie teaches its students how to be successful in various fields through hands on and one on one teaching. The English Department is a great example. From the beginning of freshman year they teach every student the correct formula for writing a successful argumentative essay. After students have learned this formula, the training wheels are taken off and students are encouraged to branch out and explore more complex and advanced writing styles. Upon graduation I felt as though Peddie had taught me how to be a very good writer. And the English Department is only one example of many. Simply put, Peddie provides amazing resources for its students to be successful at what they want to do. But that is not to say that the success comes easy. Peddie holds its students to very high standards and hard work on the part of the student is required.Though at times the work may seem overwhelming, Peddie is by no means an "all work and no play" type of school. Every student is encouraged to take part in extracurricular activities that genuinely interests him or her. A student can pursue nearly anything (within reason) that he or she wants to do outside of the classroom. If the club that you want to be in doesn't exist it is not hard to start it. In fact, and friend and I started one of our own -- a speakers' series which, in under two years, became a school wide monthly tradition.In short, at Peddie the opportunities for learning are extraordinary both inside and outside of the classroom.
2.) What was the best thing that happened to you in boarding school?
I became way more confident during my time at Peddie. In four years I grew up a lot. I became much more comfortable with myself. I am most proud of the work that I did with the Friday Features Speakers' Series. The Series is the program through which I made my biggest long term impact on the school.Coming into Peddie I was a typical nervous 13 year old. Upon graduation I was completely prepared both socially and academically for nearly everything college would offer.
3.) What might you have done differently during your boarding school experience?
I wish that I had been more confident as a freshman. I wish I had gotten to know more people and broken out of my shell. I waited a couple years to do this and I was much happier after I did. Get to know everybody, especially upperclassmen, and have a lot of fun.
4.) What did you like most about your school?
Overall, I liked the Peddie community most. There is an unspoken sense of unity and pride that goes along with being a Peddie Falcon. I loved this feeling.
5.) Do you have any final words of wisdom for visiting or incoming students to your school?
When visiting Peddie be sure to check out the science center and the history house. They are amazing facilities. Stop into Manino's, a pizza place in town, and get some buffalo chicken pizza. And if you can just take a few minutes to walk through center campus toward the chapel. If you are lucky you'll spend some amazing Saturday and Sunday afternoons on that lawn.
Academics:
1.) Describe the academics at your school - what did you like most about it?
Peddie is an academically challenging school. The average size of my classes at Peddie was about 11 students. I loved being able to seek one on one help from teachers. It is convenient that nearly every teacher lives either near or on campus. I was often able to seek help from teachers in the evening after sports practice. Peddie offers a wide range of classes. The two classes I most enjoyed are classes that most schools don't offer: AP Psychology and AP Art History.The academic environment at Peddie is competitive. Everybody wants to do well, but most people are also very willing to help out their peers. The competitive academic environment definitely pushed me to try harder in school which helped me handle my substantial workload. I can honestly say that after dealing with the heavy workload at Peddie, the workload at college is extremely manageable.
Athletics:
1.) Describe the athletics at your school - what did you like most about it?
Athletics at Peddie are strong. Nearly every student participates in athletics in some way during their time at Peddie. Many programs, such as swimming, girls basketball, softball, and wrestling just to name a few, enjoy consistent high levels success. Because nearly every student plays a sport at some time during the year, teachers are understanding of the time commitment students put into athletics.I was always satisfied with Peddie's athletic facilities. A new athletic center will soon be finished. With its completion I imagine Peddie's facilities will rank among the top in the country.
Art, Music, and Theatre:
1.) Describe the arts program at your school - what did you like most about it?
I participated heavily in the music program at Peddie. I payed in the three major school bands: the concert band, the jazz band, and the string ensemble. I wouldn't describe Peddie as an "artsy" school, but the school does take pride in its art programs. The theater, music, and visual art programs all offer many opportunities for students. Like many other aspects of Peddie, the art department is a place where a student will get out as much as he or she puts in. If a student wants to pursue any form of art at Peddie, the opportunity is there. I thoroughly enjoyed participating in various bands at Peddie as well as the other art classes I took which included Studio Art, video Making, and Introduction to Drama.
Extracurricular Opportunities:
1.) Describe the extracurriculars offered at your school - what did you like most about it?
There is pretty much no limit to what a student can do outside of the classroom at Peddie. There are a large number of clubs and organizations n campus to cater to nearly any interest a student may have. And if the club doesn't already exist it is easy to create it. From Spring break trips with Habitat for Humanity, to the student newspaper, to the Asian Association, to the Ski Club, there is virtually no limit to what Peddie student can do outside of the classroom.
Dorm Life:
1.) Describe the dorm life in your school - what did you like most about it?
Although I was a day student at Peddie I spent a significant amount of time in the dorms. Most of the dorms at Peddie are close to what a person might imagine: two students to a rectangular room with 2 desks, 2 beds, and 2 sets of drawers. There are exceptions to this rule like the occasional single or rooms with a small common area connected to two singles.The dorms are selected by lottery with older students getting first pick. From what I observed over my four years at Peddie is that dorm life is very fun. Though I enjoyed living at home, I was always a bit jealous of boarding students who got to live with all of their friends. Between intra-dorm activities, late night conversations with roommates, and occasional (and usually harmless) shenanigans, dorm life is definitely fun for the adventurous.
Dining:
1.) Describe the dining arrangements at your school.
There are a few places to get food on campus at Peddie. The first is the dining hall in the student center which is open for three meals a day to the entire Peddie community. The food in the dining hall can be best described as good but repetitive. I often found myself getting the same thing over and over again. But honestly I never found it that bad. I could always find something that I wanted. I imagine that boarding students become more sick of the dining hall than day students who often eat at home.One thing that annoyed me about the dining hall was that it is not always open. The hall closes in between meals which is not convenient for grabbing food in between classes or before sports practice.Students can also buy snacks in The Grille or the Bookstore which are also in the student center.Peddie is an open campus when it comes to leaving for lunch. Just a block or two from campus is downtown Hightstown which has many options for a quick off-campus lunch. I often chose to buy lunch off campus during lunch period. Though doing this every day would get a bit expensive for most students.
Social and Town Life:
1.) Describe the school's town and surrounding area.
Peddie is in Hightstown, New Jersey. Hihgtstown is small and friendly. There are many placed around town to get a meal or necessities. For example there is a pharmacy, a grocery store, and other shops. There is also a movie theatre where students get a discount. It is nice to get off campus every once in a while. Peddie also has its own golf course just a few blocks off campus that all students can use for free.
2.) Describe the social life at your school - what did you like most about it?
I enjoyed social life at Peddie. Though students form their own groups of friends, there are not as many clearly defined cliques as other schools. While I would not say that I was close with everybody at the school, I would be comfortable going up and talking to nearly any member of the student body.Sometimes I felt as though boarding students and day students were a bit too separated. But the administration tried hard to unite these two groups and in general did a fairly god job. There is a lot to do at Peddie. I rarely felt truly bored.
Daily Schedule:
Weekday
5:45 PM
dinner in the dining hall
6:30 PM
honework, club meetings or go home for the night
Weekend
12:00 AM
relax around campus, go into town, or go home
While most boarding schools are smaller than public or even private day schools, Peddie was unique because we only had around 500 kids for all four of my years there. Another unique aspect was our. . .
Peddie is all about community! It's a co-educational school with a focus on service and community. . .
The Peddie vs. Blair rivalry undoubtedly sets Peddie apart, as the rivalry is the oldest in NJ (since 1903). Blair week is such a memorable week in the life of a Peddie student and no. . .
Show more reviews (

10 reviews

)
Preventing Teen Suicide
Teen suicide is the 3rd largest killer of young adults between the ages of 15-24. You and I can prevent it.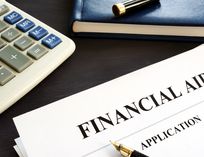 Free Boarding Schools
Thinking about sending your child to boarding school but are concerned that you can't afford it? Here are several free boarding schools as well as several schools that offer tuition-free educations for students from qualified families.
Is Your Skill Set Still On Release 3.0?
If you've been teaching for a while, and find yourself looking for a new position, an updated skill set will help make you competitive in today's job market.