The Peddie School - Review #5
Reflections and Advice:
1.) What do you think makes your school unique relative to other boarding schools?
Choosing Peddie was the best decision I have ever made. They have a unique approach to teaching that could not exist anywhere else. The way they have integrated technology in the classroom makes learning so much easier. Smartboards in every class allow notes to be recorded electronically and saved on the Internet for future studying. I can't tell you enough how helpful this was for me. Also the fact that every student was given a laptop for all four years made doing work so much easier.
2.) What was the best thing that happened to you in boarding school?
I learned to be independent and follow my own path. I really enjoyed being able to do what I enjoyed most. Peddie helped me realize what I wanted to continue studying which is important. In middle school it is ok to do everything under the sun. Peddie allowed me to focus in on my talents and determine what I wanted to study in the future.
3.) What might you have done differently during your boarding school experience?
I would have applied for Freshman year. I was a transfer student so if I could have done anything differently, I would have applied a year earlier.
4.) What did you like most about your school?
I love the Peddie community, faculty, and curriculum.
5.) Do you have any final words of wisdom for visiting or incoming students to your school?
Visit the College Admissions office if you have the chance to. They do such a good job and I owe them so much. 100% of Peddie Students are accepted into a 4-year college. I can't tell you enough how much a diploma and a college application from The Peddie School matters. College Counselors in public schools often don't care about students. Peddie is the complete opposite. Sometimes they care too much, always reminding you about due dates. And it feels like a pain, but it is so worth it in the end.
Academics:
1.) Describe the academics at your school - what did you like most about it?
Peddie always challenges its students. At the times it seemed overwhelming. But now that I have graduated, I realize just how well Peddie prepared me for college. I entered Peddie an average writer but left an exceptional one, able to intelligently organize thoughts on paper. However that isn't all I gained from Peddie. At the risk of sounding too deep, Peddie taught me to love learning. The teachers there are brilliant and only there because they want to be there. All of the faculty want to see students succeed. And since almost all teachers live on campus, they are always available if you have questions about material. They have a passion for learning and it rubs off on the students.
Athletics:
1.) Describe the athletics at your school - what did you like most about it?
Since Peddie does not have PE or Gym in the school schedule, afterschool physical activities is required of all students. That means joining a sports team, managing a team, acting in theater productions, or working out afterschool. I think this is important because it promotes a healthy lifestyle.
Art, Music, and Theatre:
1.) Describe the arts program at your school - what did you like most about it?
As I mentioned, the Swig Arts Center was just renovated over the summer to add space for the music program. However the visual arts dept. is just as impressive. Walking through Swig, I was always amazed at the art created by my peers. Every term, the arts dept. puts on a student art show for the Peddie community. These shows are normally packed as almost the entire Peddie community comes out to see what students have created. Peddie is also has the CAPPS program, which brings outside musicians to Peddie to perform for students and people in the hightstown community. Its amazing how Peddie is able to book such famous musicians. This past year I was able to watch Stanley Jordan perform in the theater. If you don't know who he is, I suggest you look him up on Youtube. He is a world renown jazz guitarist who revolutionized the world of Jazz. The CAPPS program is a priceless resource for students.
Extracurricular Opportunities:
1.) Describe the extracurriculars offered at your school - what did you like most about it?
At Peddie, students were forced to do community service. Most people don't realize it is mandatory until after they reach the minimum number of service hours. There are always opportunities to give back to the community, and they are usually announced every week at community meeting. Every spring Peddie also holds Community Service Day where students can give back to the community in various ways, including almost monthly blood drives.
Dorm Life:
1.) Describe the dorm life in your school - what did you like most about it?
I was a day student, but you probably wouldn't have guessed it. I will be the first to admit that I loved Peddie so much, I didn't want to go home. I would get to school at 7:30 in the morning and leave at 10:30 at night. I probably wouldn't have left if the dorms didn't kick me out. What is great about the dorm life was that it gives students a family. It's also important to learn to be independent. I wish I had lived at Peddie. The rooms are all really nice, luxurious compared to what colleges offer.
Dining:
1.) Describe the dining arrangements at your school.
Peddie Food Service (PFS) is amazing. Students get three meals a day, all you can eat. This is important. The food is always top quality and different every day. There are also so many vegetarian options which is very important. Not just for vegetarians, but for living a healthy lifestyle. There is a full salad bar and daily soup which comes in handy once winter arrives. The grill is also a great place to get food between meals. Its a great place to listen to music, watch tv, or just relax with friends.
Social and Town Life:
1.) Describe the school's town and surrounding area.
Hightstown is a great resource for Peddie. There is Pizza, Chinese Food, an authentic Mexican restaurant, diner, and other restaurants less than 100 yards from the edge of campus. Peddie also sometimes runs shuttles to Target and the Movie Theater on weekends which is a great resource. Since Peddie so close to NYC and Philadelphia, classes really try to take advantage of this proximity. Peddie is also only 20 minutes away from Princeton, which is a great place to spend weekends.
2.) Describe the social life at your school - what did you like most about it?
Peddie did a great job at creating a community. The Peddie community stood together in times of joy and sadness. Everyone is able to get to know one another, which makes for an amazing atmosphere.
Daily Schedule:
Weekday
Weekend
1:00 PM
Free Time/Sports Games
While most boarding schools are smaller than public or even private day schools, Peddie was unique because we only had around 500 kids for all four of my years there. Another unique aspect was our. . .
Peddie is all about community! It's a co-educational school with a focus on service and community. . .
The Peddie vs. Blair rivalry undoubtedly sets Peddie apart, as the rivalry is the oldest in NJ (since 1903). Blair week is such a memorable week in the life of a Peddie student and no. . .
Show more reviews (

10 reviews

)
Preventing Teen Suicide
Teen suicide is the 3rd largest killer of young adults between the ages of 15-24. You and I can prevent it.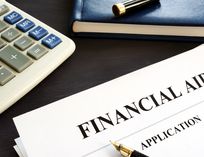 Free Boarding Schools
Thinking about sending your child to boarding school but are concerned that you can't afford it? Here are several free boarding schools as well as several schools that offer tuition-free educations for students from qualified families.
Is Your Skill Set Still On Release 3.0?
If you've been teaching for a while, and find yourself looking for a new position, an updated skill set will help make you competitive in today's job market.