Peddie School - Review #4
About the Author:

College Enrolled
Boston College
Home Town, State (Country)
Cranbury, NJ
Years Attended Boarding School
3
Activities During Boarding School
One thing that Peddia taught me is to never be afraid to be yourself. Peddie helped me develop into the person I am today. I was able to take advantage of Peddie'samazing music and theater programs. The best decision I made was to join the choir and try out for the musicals because I was able to make fantastic friends. I also encourage auditioning for the acapella groups Peddie has to offer. I was a member of the Peddie Singers and Acafellas. Peddie also recently renovated the Swig Arts Center over the summer. I haven't been able to get down there since then, but they enlarged the band room and added more practice rooms.
Review

Description

University of South Carolina

While most boarding schools are smaller than public or even private day schools, Peddie was unique because we only had around 500 kids for all four of my years there. Another unique aspect was our. . .

Lehigh University

The Peddie vs. Blair rivalry undoubtedly sets Peddie apart, as the rivalry is the oldest in NJ (since 1903). Blair week is such a memorable week in the life of a Peddie student and no. . .

Lehigh University

I really enjoyed the fact that we had family style dinners. It allowed students of all grades and teachers from all disciplines to communicate with one another. The sense of community at Peddie is what. . .

Boston College

Choosing Peddie was the best decision I have ever made. They have a unique approach to teaching that could not exist anywhere else. The way they have integrated technology in the classroom makes learning so. . .

Villanova University

One of the most important aspects about Peddie is the relationship that the students form with their teachers, and not only the teachers they have in class. I formed some type of relationship with. . .

Show more reviews

(7

reviews)
May 10, 2018
The ideas and suggestions offered here are aimed at the small to medium-sized schools which have limited marketing resources.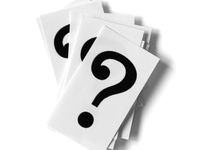 May 09, 2018
Inevitably at some point while you are looking at boarding schools, your child will ask what it's like living at boarding school. Here are some answers to those questions.
May 03, 2018
The quality of a summer camp depends very much on the quality and experience of the folks running it. When you select a summer program run by a boarding school, you are getting a program with experienced, well-organized professionals at the helm. More here.